I got the chance to do a Facebook Live video on my craft writer page on December 15, sharing some of my favorite holiday and craft projects, which was super fun. I wanted to link to lots of those online tutorials I've written in a fresh new post, so they're all in one place – click the links or the images to go to the how-tos. The video is archived and you can watch it any time, so let me know if you have any questions! Thanks to everyone who watched and had such nice things to say!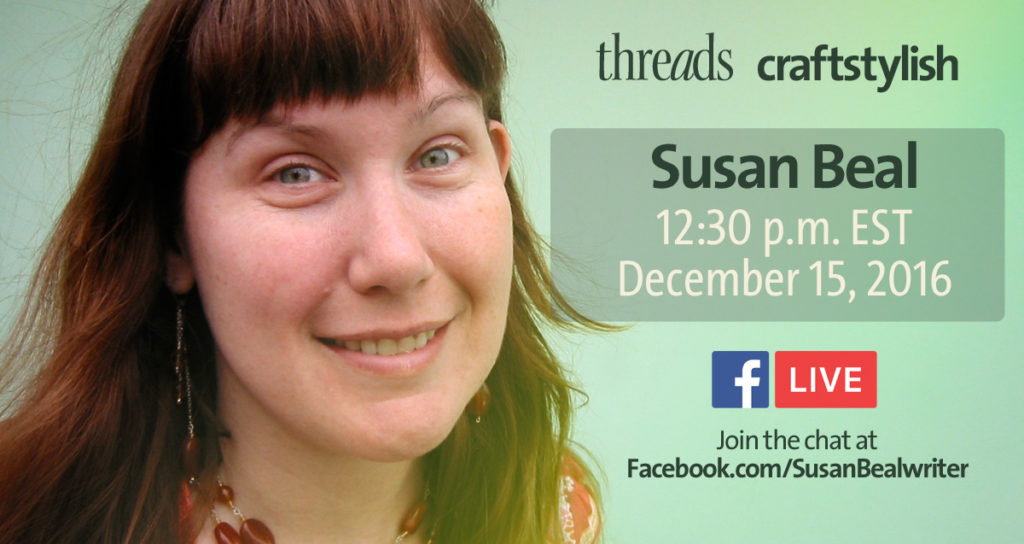 First, I showed some of my favorite projects from my new book, Bead Sparkle. I got to explain the basic process to make this this one in the FB Live video, and I also demoed my Sparkle Jar Pendant start on KATU Afternoon Live on Monday, December 19. (UPDATE: added the link to the KATU segment!) I got all my supplies at Collage, and they have copies of Bead Sparkle at 20% off at all locations, too.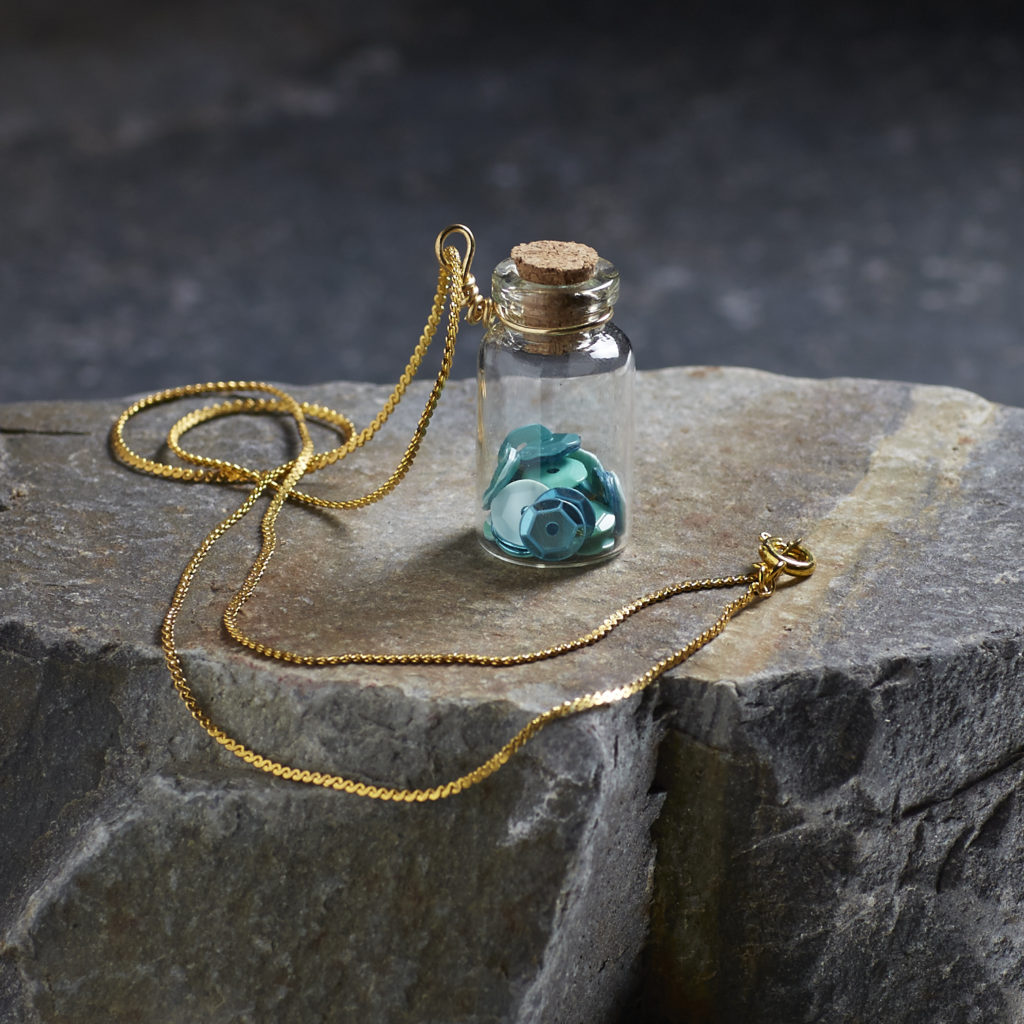 Then I showed some projects I originally designed for CraftStylish.com a few years ago, which all have full tutorials up on the site! Here's my Covered Button Bracelet. I love this project. I made a new version with Cotton + Steel fabrics for the book, but the technique is the same.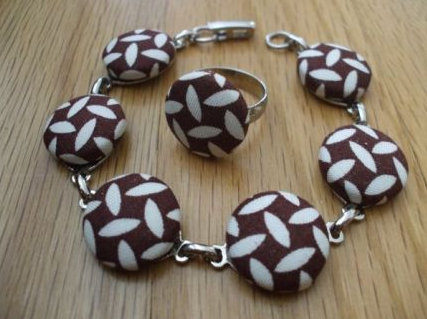 I love my Sparkle Flowers Handbag project, inspired by Enid Collins!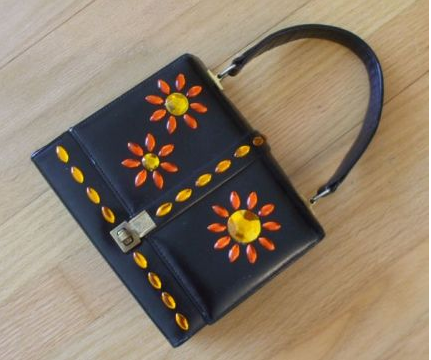 And this Wedding Ring Pendant how-to has a simple video tutorial I made showing how to do the wire-wrap.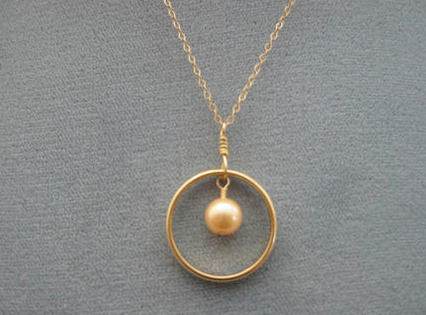 My friend Cathy Zwicker contributed this amazing Triangle Duo Necklace to Bead Sparkle, which CraftStylish published this week!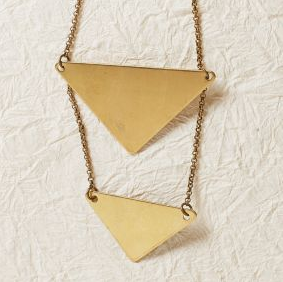 And Cut Out + Keep shared my Sea Glass Necklace tutorial on their site when they featured Bead Sparkle as their book of the week!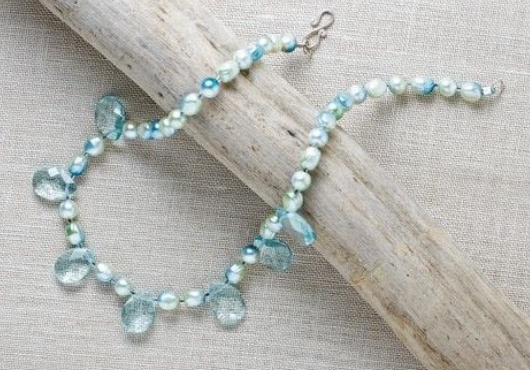 Moving on to holiday crafts to sew, I shared my Christmas stockings I made my family – here's the tutorial for my first three for me, Andrew, and Pearl, and the update with my little boy Everett's stocking, and one for my mom!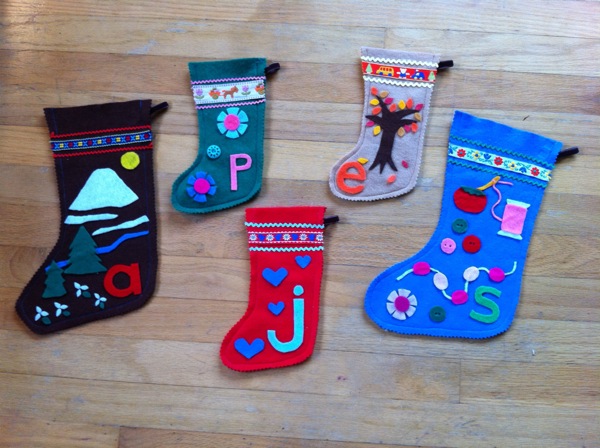 I also made a set of Pendleton wool Christmas Stockings when my book Hand-Stitched Home came out – the free tutorial on my blog is here!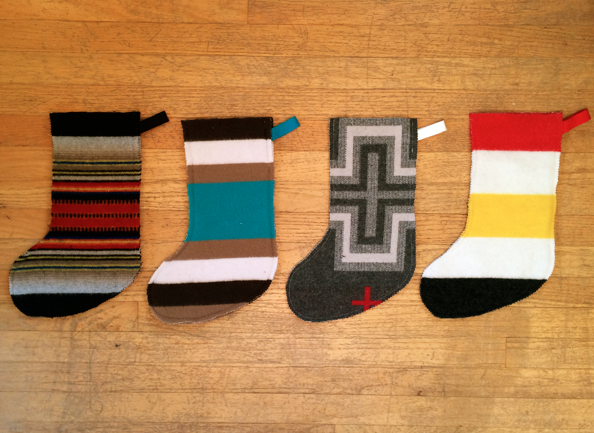 And speaking of Pendleton, this is one of my favorite projects ever, and super fast to sew – Pendleton wool cowls!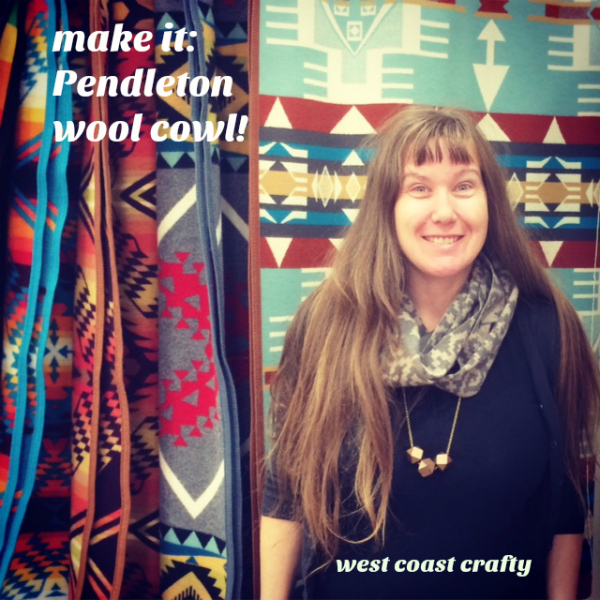 I'll be back after the KATU taping to add more links and the Sparkle Jar Pendant video! Happy holidays, and thanks so much for visiting my blog!
Save
Save
Save
Save