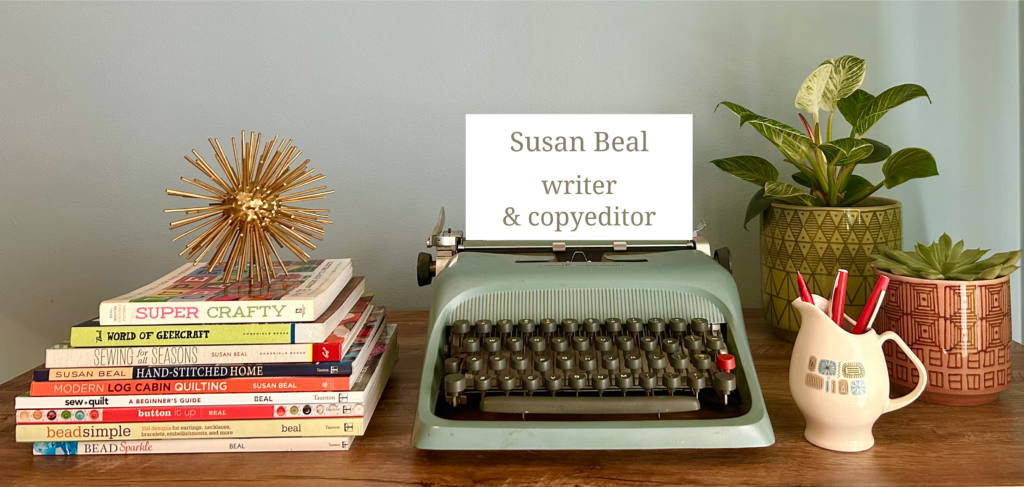 Hi, I'm Susan. I'm a copyeditor and proofreader in Portland, Oregon, and the author of nine books. On the freelance side, I've worked on projects big and small for clients like Wieden+Kennedy, Portland Institute of Contemporary Art, and Thread, both remotely and on-site.
I've also edited four books and written dozens of articles and essays connecting art, craft, design, and history with the common thread of our shared humanity in these varied disciplines.
So looking back, I wanted to spotlight some of my favorite projects I've worked on over the years as a visual portfolio – I hope you enjoy them! Click on any of the project images or logos to find out more about them, or feel free to contact me with any questions.
Do you need a copyeditor or proofreader for an upcoming project, or a developmental editor for your book manuscript? Or are you looking for a freelance writer for your agency, magazine, or journal? Please contact me to discuss, I'd love to hear more, and I'd be happy to send you my CV and references.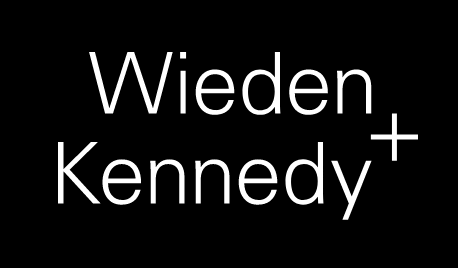 I proofread ad copy, presentations, and new business pitches for clients like Nike and the American Indian College Fund.
I researched in the vast archives of Pendleton Woolen Mills, writing about the history of wool in America through the lens of their iconic designs.

I edited, copyedited, and structurally reorganized these nonfiction historical narratives, working closely with the authors from manuscript to publication. Click on each book cover to find out much more about them.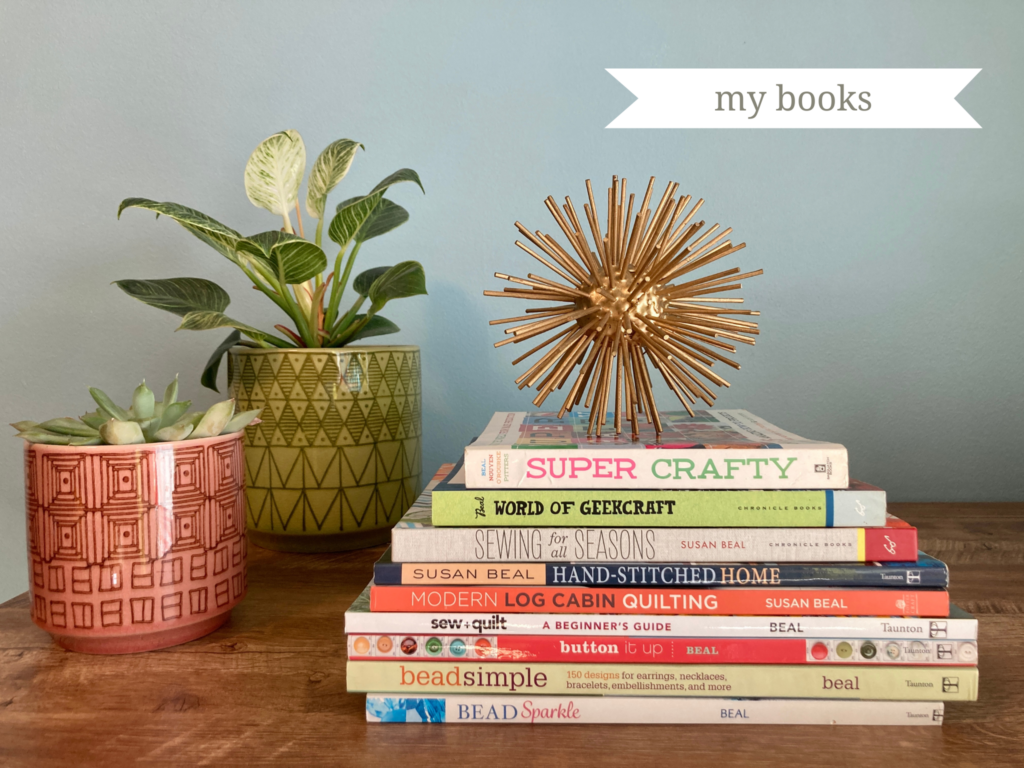 I've written nine books on jewelry-making, sewing, quilting, button crafts, and a variety of other handmade techniques. My most recent book is Sew + Quilt, a colorful and inspiring collection of quilts and everyday favorites using just four beginner-friendly geometric patchwork designs – log cabin, half-square-triangle, rail fence, and string blocks.

Along with the hundreds of original projects I've designed, I loved exploring the history of the venerable log cabin quilt block in Modern Log Cabin Quilting, exquisite antique and vintage buttons in Button It Up, the renowned heritage company Pendleton Woolen Mills in Hand-Stitched Home, and the vast galaxy of creative fandoms in World of Geekcraft. Researching and writing my book essays brought me so much joy, and I've been fortunate to work with editors and publishers who value these deeper dives into fascinating topics. Click the image to find out more about my books!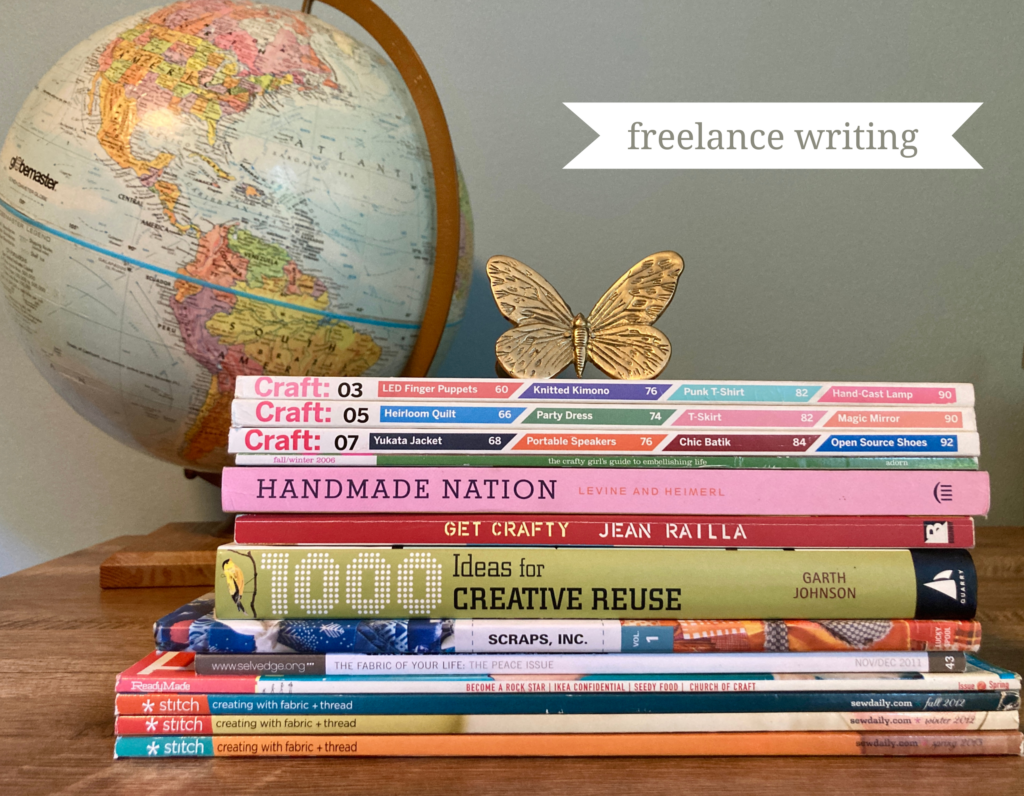 I've also been lucky to write long-format articles, essays, and reviews for magazines, journals, and books. From covering the vibrant emerging culture of 21st-century craft fairs for Handmade Nation to the long and innovative history of Coats & Clark and the wool industry in the United States for Stitch, these immersive projects drew me in immediately. Reviewing Nikki McClure's remarkable solo show at Museum of Contemporary Craft for Selvedge was also such an honor. Click each book and magazine cover to read a selection of my freelance writing work.
Do you have a project you'd like to chat about? I'd love to work with you! Please take a moment to give me a bit more detail, and I can get back to you with my CV, references, and work samples. Thanks! -Susan