Hello, California! I'm super excited to teach a free jewelry-making demo at the lovely Blue Door Beads in Oakland this month!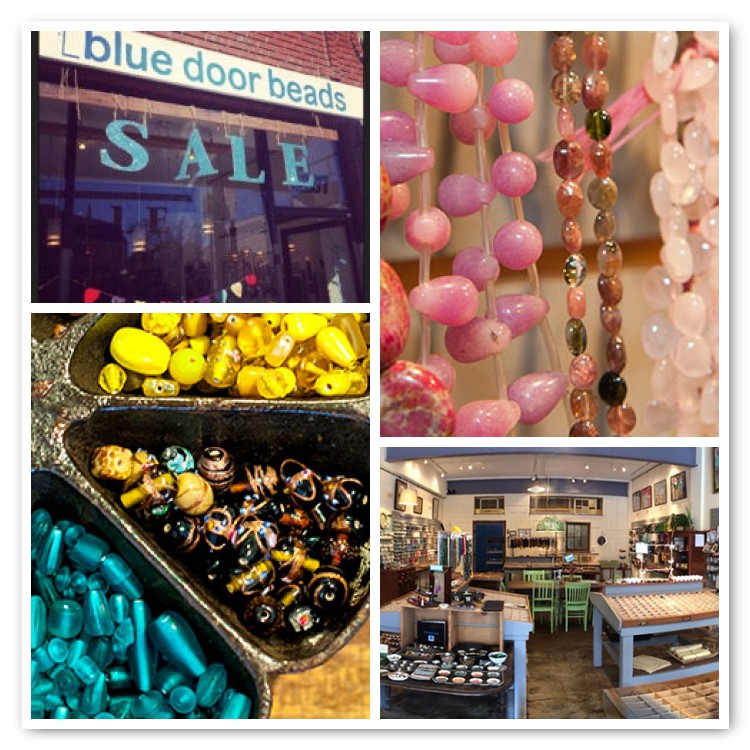 Please come by Blue Door between 12 noon and 3 pm on Saturday, October 22 to learn how to make a set of my Semiprecious Barrettes from Bead Sparkle.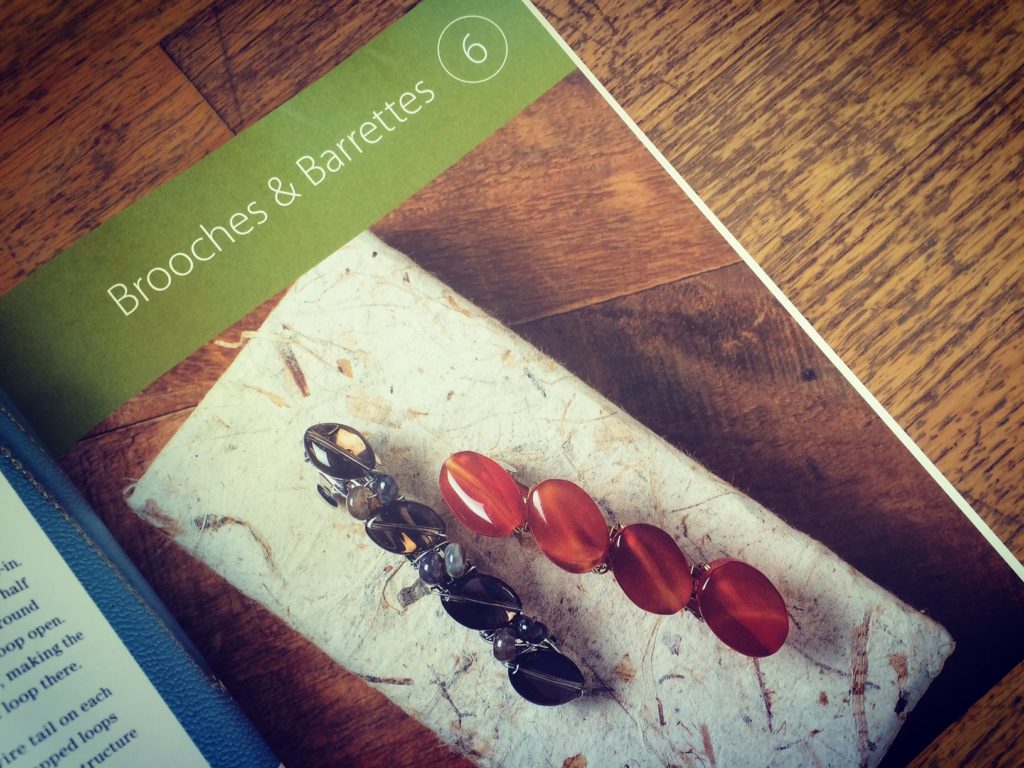 This is one of my favorite projects from the book – you can mix glossy, gorgeous semiprecious beads into a single-stone or complementary repeating pattern to embellish a simple barrette and elevate it into something really special! This structural wire-wrapping technique is so versatile and once you get the hang of it, you'll use it over and over again to make all kinds of jewelry. Choose your favorite semi-precious stones – or go in your own direction with glass, Lucite, metal, wood, or whatever treasures you find in the beautiful selection at Blue Door – and you'll wear your pretty new barrette home.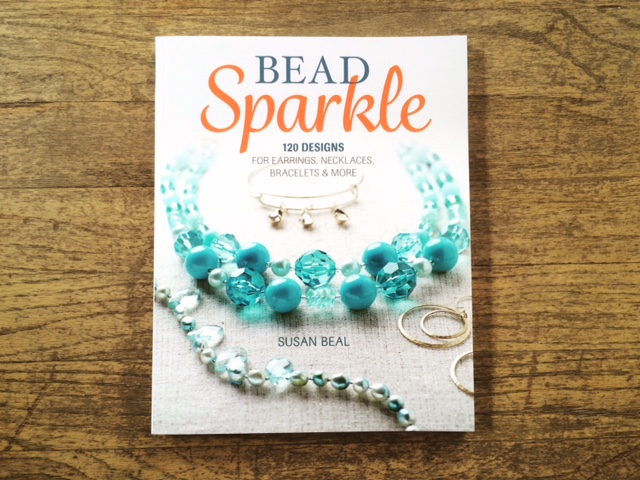 I'll be sharing jewelry-making tips and signing copies of Bead Sparkle, and would love to say hi if you're local! Please feel free to invite friends, I'd appreciate it so much if you can help spread the word. I love visiting the Bay Area and I can't wait for my trip – thanks so much to Lydia, Sara, and everyone at Blue Door for hosting my event!
If you go:
Bead Sparkle demo & book signing at Blue Door Beads
Saturday, October 22 from noon to 3 pm
4167 Piedmont Ave, Oakland, CA 94611 – 510-652-BLUE
Save
Save
Save
Save