I'm so excited to announce my new book, Bead Sparkle! It includes 120 jewelry and accessories projects to make, using all the things I really love – vintage bits and pieces, semi-precious stones, glass, wood, metal, pearls, crystals, broken jewelry, family treasures, charms, washi tape, fabric, pearl cotton, buttons, silk flowers, and really, just about anything else you can wire-wrap, glue, or stitch. The 40 projects, which each have 3 spin-off variations, are accessible enough for beginners to try with confidence, but I really encourage you to use the step-by-step tutorials as a starting point: create pieces in your own style, mixing vintage, new, found, and unexpected treasures for your very own unique jewelry.
And to celebrate, I'd love to give away a signed book paired with a special hand-picked collection of vintage beads, buttons, charms, and ephemera in your favorite colors and styles! Please read on for all the details!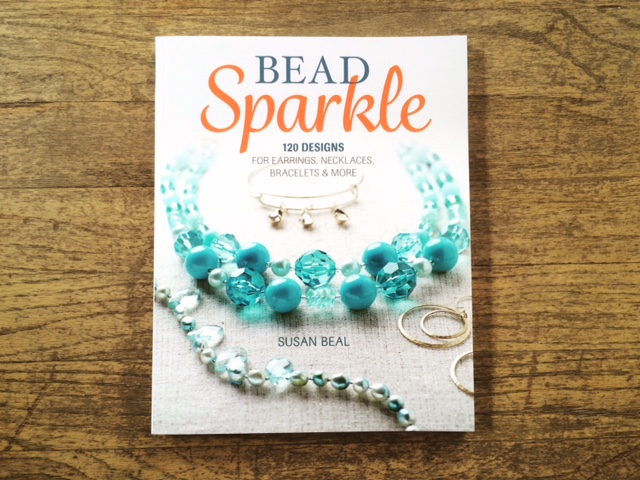 Ten years ago I wrote a jewelry-making book called Bead Simple. I poured my heart into that book, designing 110 projects myself and asking 40 of my favorite designers to each contribute a guest piece as well. It came out in March 2008, just a couple months before my daughter Pearl was born, and now she's in third grade! Over the years, it's gone into new printings, spun off craft booklets, and a friend even spotted it on his trip to Thailand a few months ago. I feel very lucky to try my hand at a sequel all these years later, this time focusing on the extra-special pieces that add a little sparkle to your life, whether it's a quick accessory to brighten up a Tuesday morning heading to work, or making something pretty to wear to a New Year's Eve party with a new dress.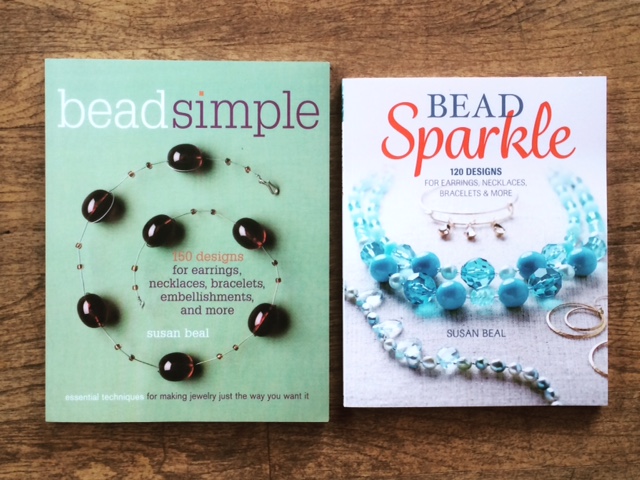 The same amazing illustrator from my last six books, Alexis Hartman, updated her beautiful watercolor technique illustrations for this new collection, as well as creating new ones. Her work is just gorgeous and I am so happy to have her contribute again!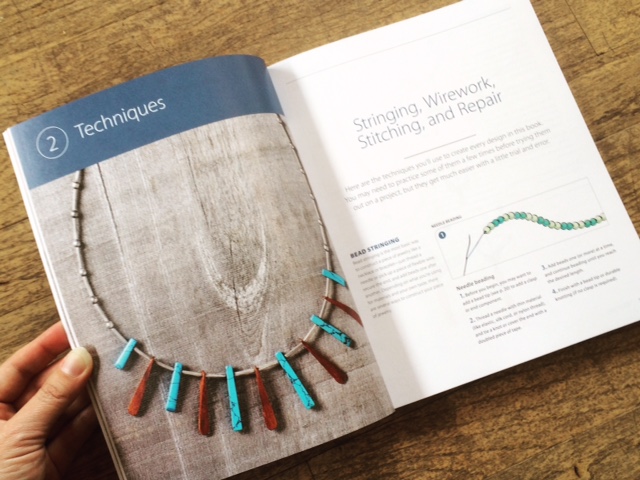 For the projects, I went in lots of fresh directions – there are so many amazing materials available now, it will make your head spin. Timeless techniques like beading, wirework, and knotting play nicely with cross-stitch, botanicals, painting, glass, paper, collage, and embellishments. I got to make a few pretty things with my favorite Pendleton wool and Cotton + Steel and Denyse Schmidt fabrics! And I took one of my most favorite approaches to designing, vintage gone modern, and turned it into a stand-alone 3-project section at the end of every chapter, from necklaces and pendants to earrings and accessories.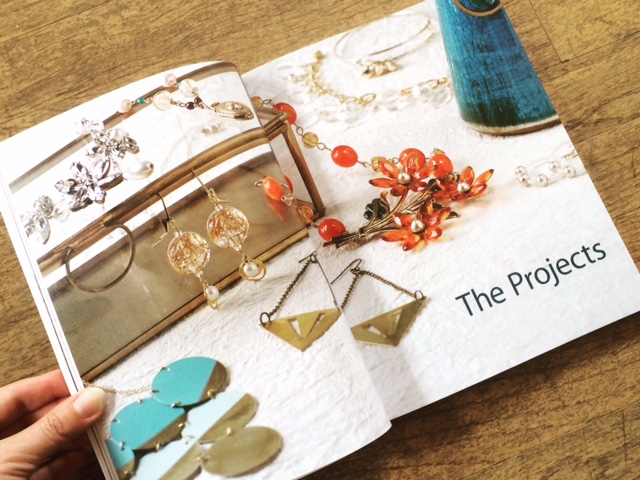 This time, I asked a few of my favorite designers to each contribute two designs – so you'll see gorgeous pieces from Kayte Terry, Christina Batch-Lee, Torie Nguyen, Cathy Zwicker, Michelle Freedman, and Lynzee Lynx Malsin.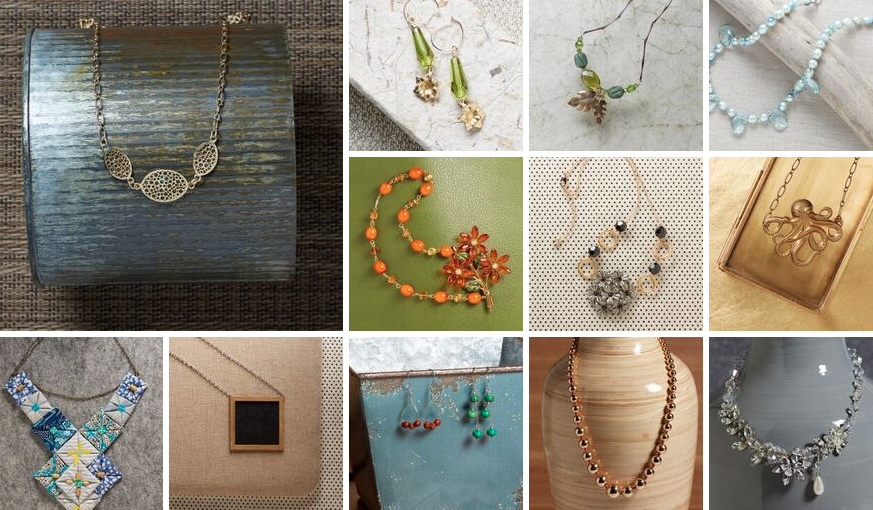 Here are a few of the pieces in the book!

And a few more…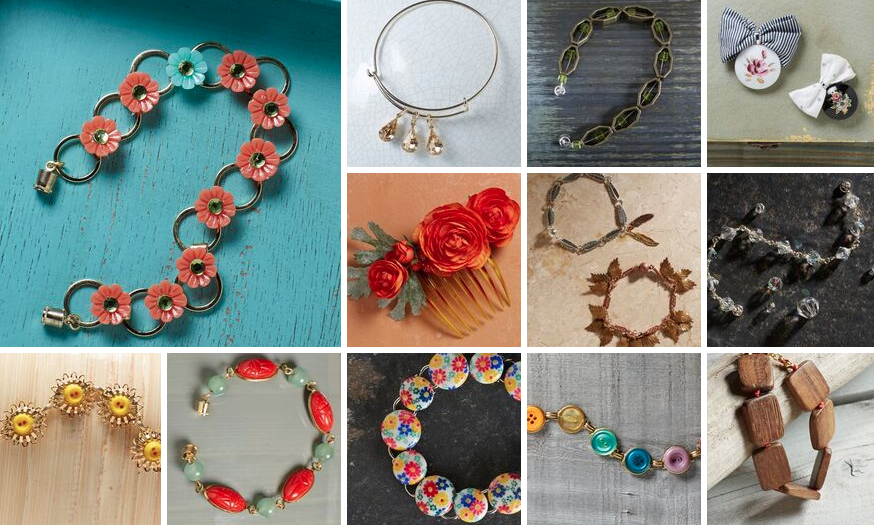 And more…

And a few more!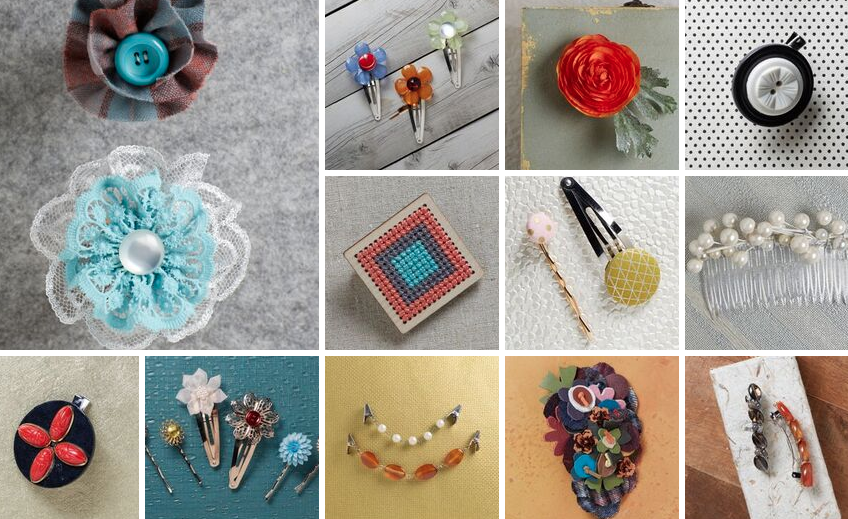 My first Bead Simple event is coming up on Sunday, September 25, from 2-5 pm at the Division St. location of collage. Please come by anytime to make your own Sparkle Jar Pendant to take home, and get your book signed! It's a free make and take, and you can choose from all kinds of sparkly things to spotlight inside your little pendant jar – sequins, beads, buttons, sand, tiny treasures, and more. It's beginner- and kid-friendly and you'll leave with not just a pretty piece of jewelry, but a super-handy wirework technique to use in your next project! More details on this, and a few more events, soon!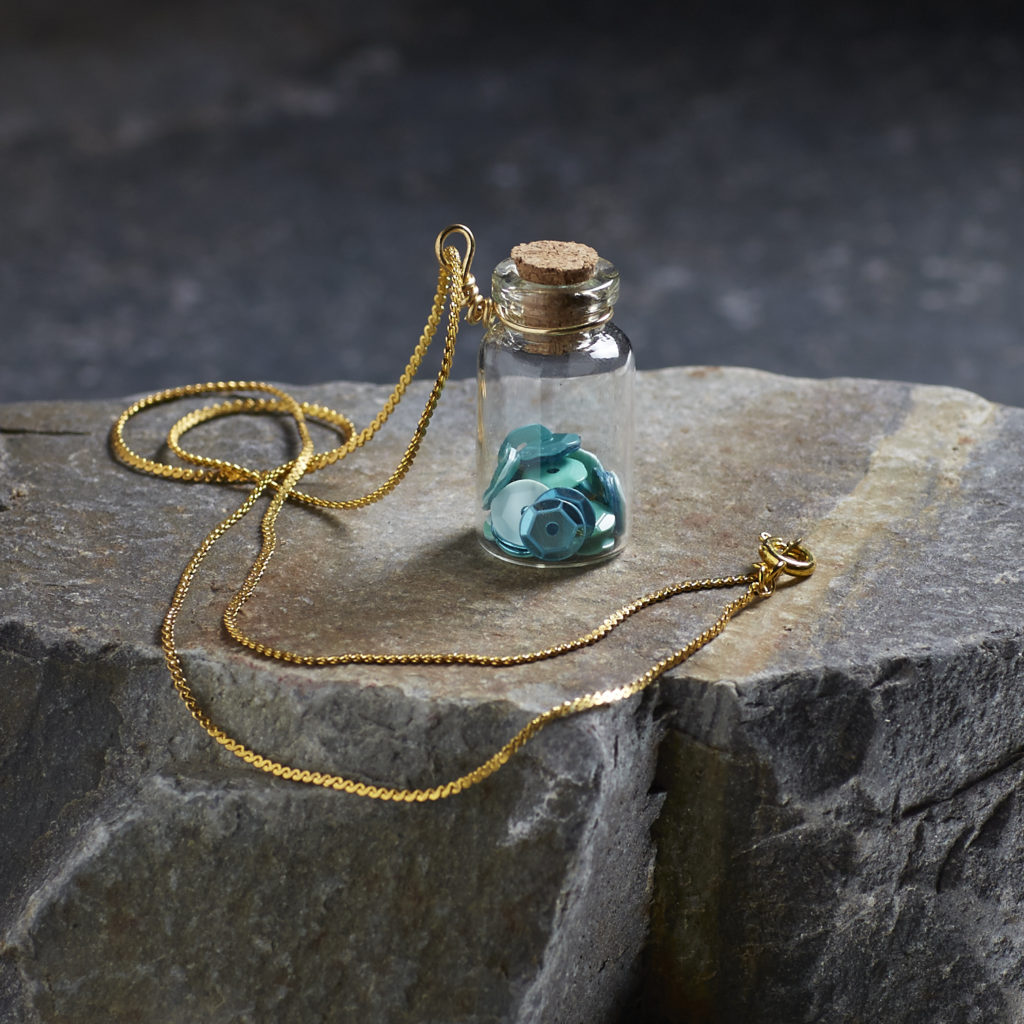 Now, on to the Bead Sparkle giveaway! Please leave a comment here on this post, sharing your favorite piece of jewelry – whether it's something you made, a family piece, a special gift, or just something cool. I'd love to hear a bit about it, the best things always have a story behind them! Please comment on this post by next Friday, September 16 at noon Pacific time, and I'll draw a winner, ask for your favorite colors and styles, and put together a special package for you from all my vintage and new stuff! Here are just a few of the pieces I used in the book projects, to give you an idea…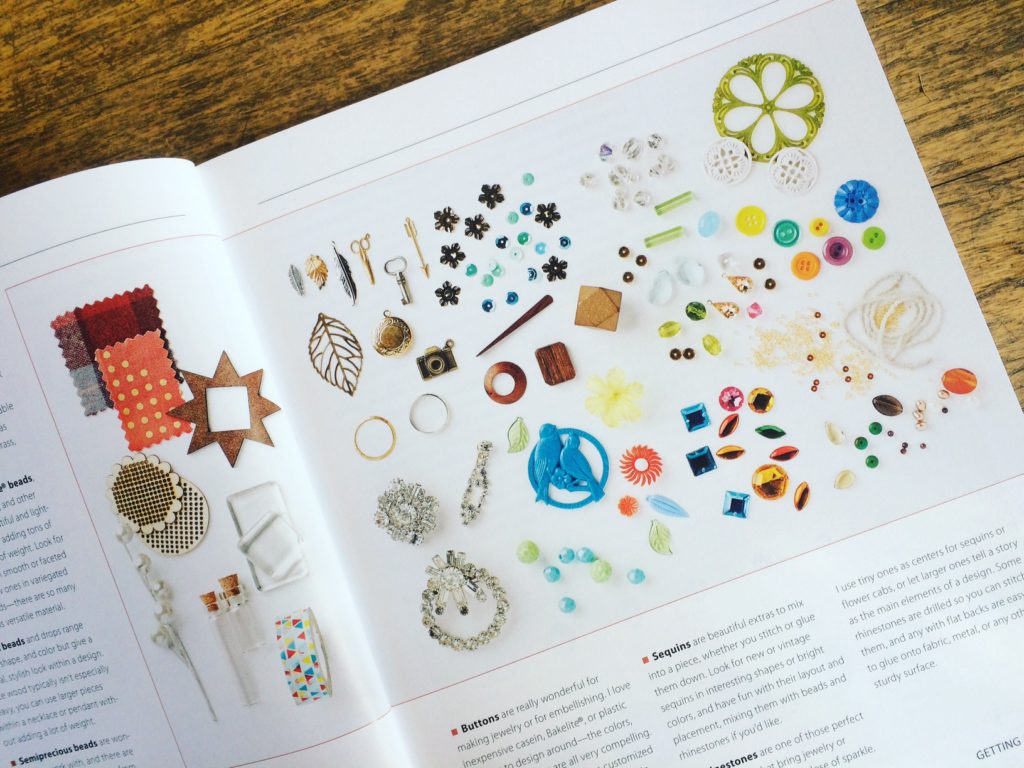 You can find Bead Sparkle at Collage, Powell's, Amazon, Barnes & Noble, Dava Bead, or your favorite local bookstore. Thank you to everyone who's had kind words for my book – I can't tell you how much I appreciate it!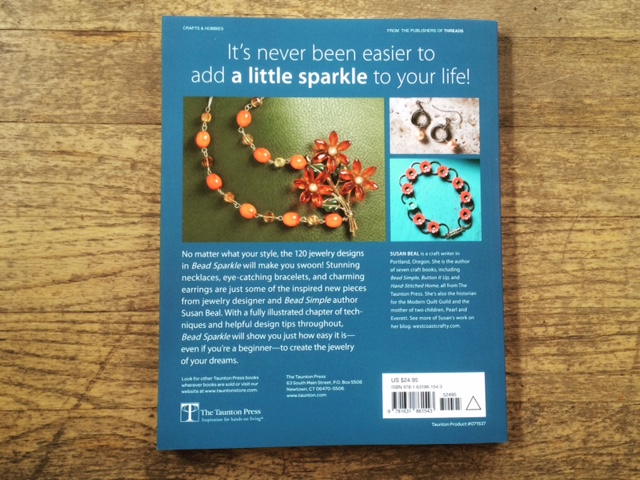 Love, Susan
UPDATE: Thank you for the wonderful comments about your favorite pieces of jewelry! I love them. I drew a winner on Friday night, and will be in touch to send the hand-picked vintage and new supplies… Elisa won!
So beautiful, I would love to get back into beading… I've taken a bit of a hiatus to play with fabric. I like the idea of combining the two. Oh, my favorite piece, I forgot!!! It was a necklace gifted to me by the ladies I worked with at a bead store on my last day. Shades of green and turquoise with silver. However, it was stolen with all the rest of my jewelry a couple years ago.
Save
Save
Save
Save
Save
Save