This Sunday afternoon, September 25, collage on Division is hosting a Bead Sparkle book party for me! Please come by between 2 and 5 pm to make this FREE project – the Sparkle Jar Pendant! You get to choose a little jar from a few different sizes and styles, pick out sequins from a rainbow of colors, and I'll teach you the wire wrap to turn it into a pretty pendant on a gold chain, so you can wear it home! This is a kid-friendly project (but parents will probably need to help with the pliers) and one of my absolute favorites.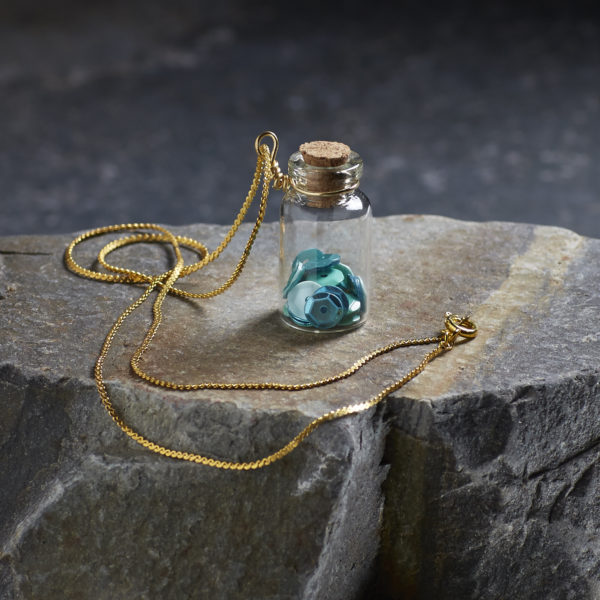 Collage is such an amazing store. If you haven't been, they have art and craft supplies of all kinds – everything from vintage buttons and ephemera to embroidery supplies, fabric dyes and paints, and a exceptionally good jewelry-making section. I found so many of my materials for the Bead Sparkle projects here – it's an inspiring and lovely place! The newest store, on Division St., has tons of natural light and lots of space to browse.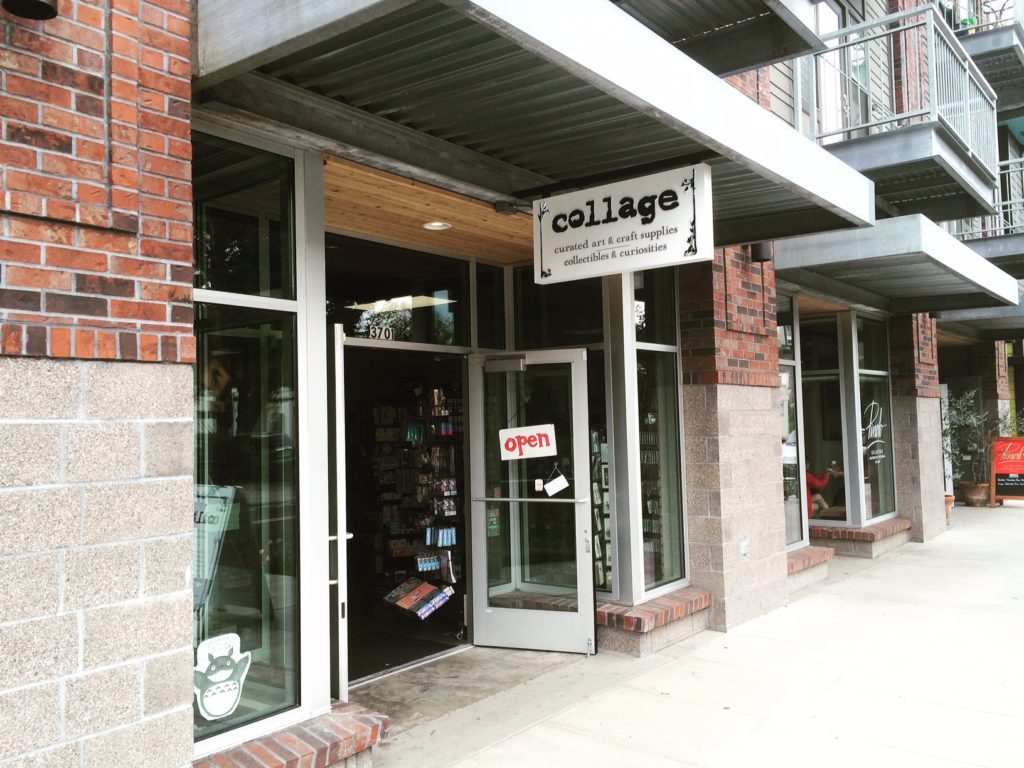 Yesterday I chose six colors from the Doodlebug Designs line of sequins for everyone to use: tangerine, cupcake, bumblebee, limeade, swimming pool (the one I used for my book pendant pictured above), and lilac. Each of the colors has six different shades mixed in – light and dark hues in matte, clear, and opalescent. They sparkle and shimmer and move as you wear the pendant, for a beautiful effect!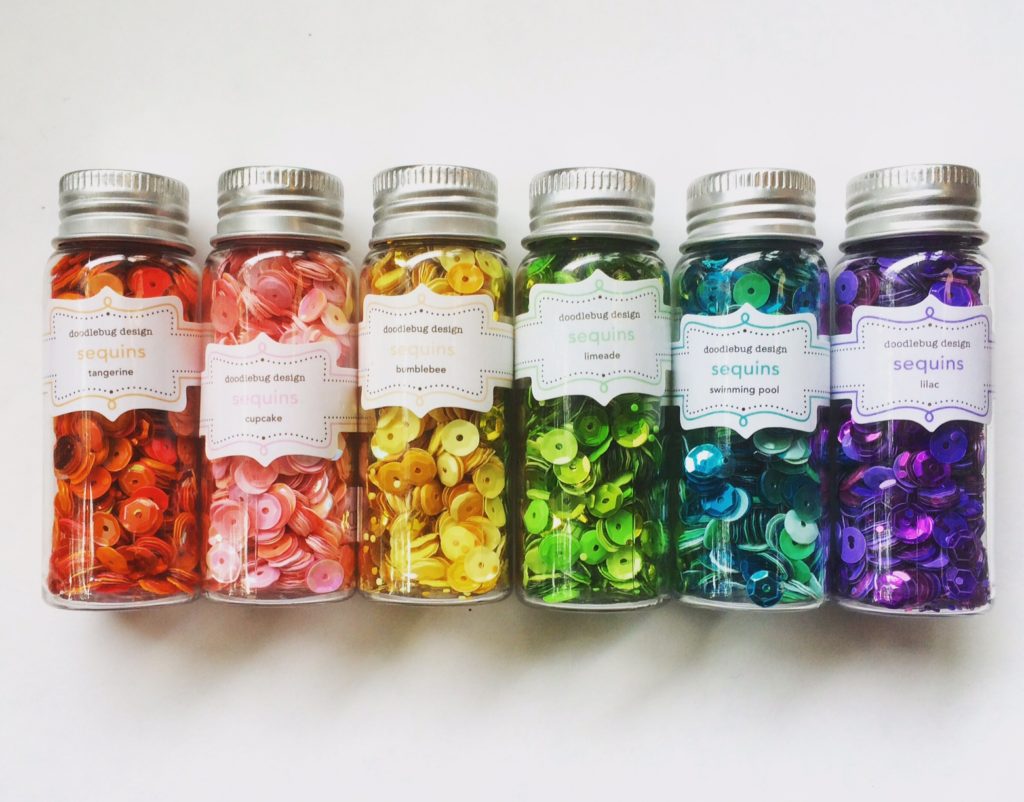 I'm a bit of a less-is-more when it comes to design sometimes, so I loved using just one color (my favorite – swimming pool) in my pendant, but with six color ranges of sequins to play with, Pearl and I had a lot of fun making a few more jars last night. She mixed jewel tones of red and purple, a bigger mix of aqua, blue, and green, and then a pretty pink/yellow/orange mix that feels like spring. You can see that leaving space in the jar, or filling it closer to the top, adds a different feeling too. And as I mentioned before, I love how much the color and light shifts as you move; the six shades within each color range play so nicely together with the others!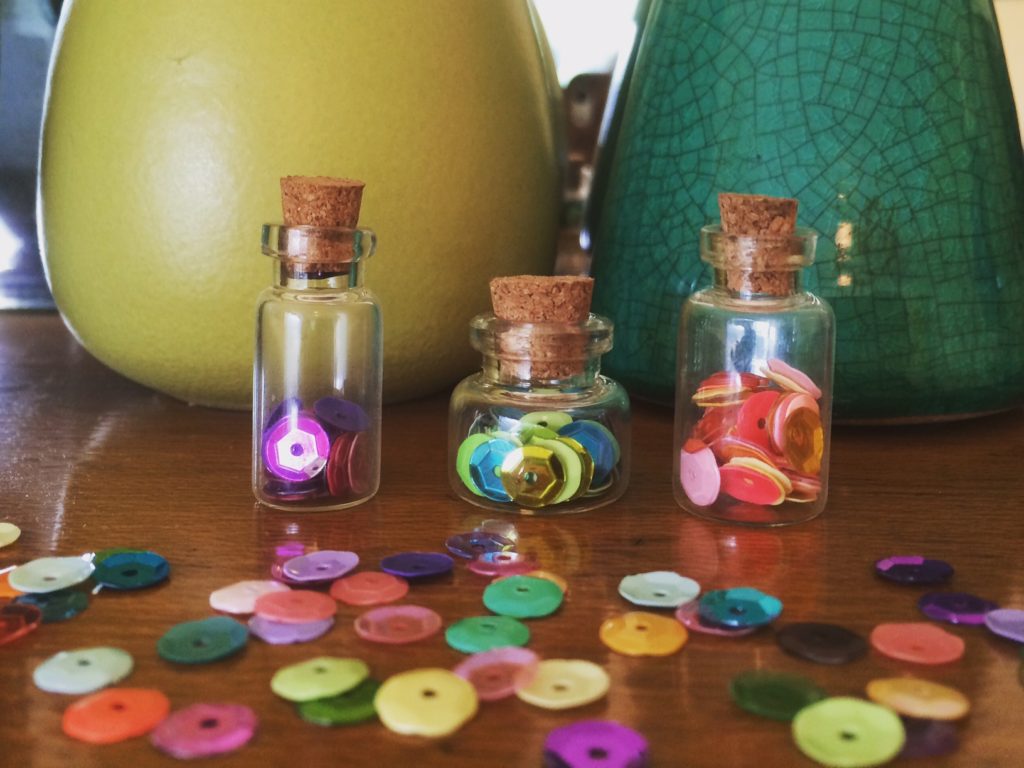 I'll also be signing copies of Bead Sparkle so you can bring one home to keep on making tons more jewelry and accessories – there are 120 projects in the book! We'll have a special display of lots of the other ones I made, paired with the supplies I bought at Collage (like glass, metal, washi tape, charms, and jewelry-making findings) so you can get started on your next idea right away. This is my early author copy, with all the pages of Collage projects marked, so we could choose a fun one for the make and take party!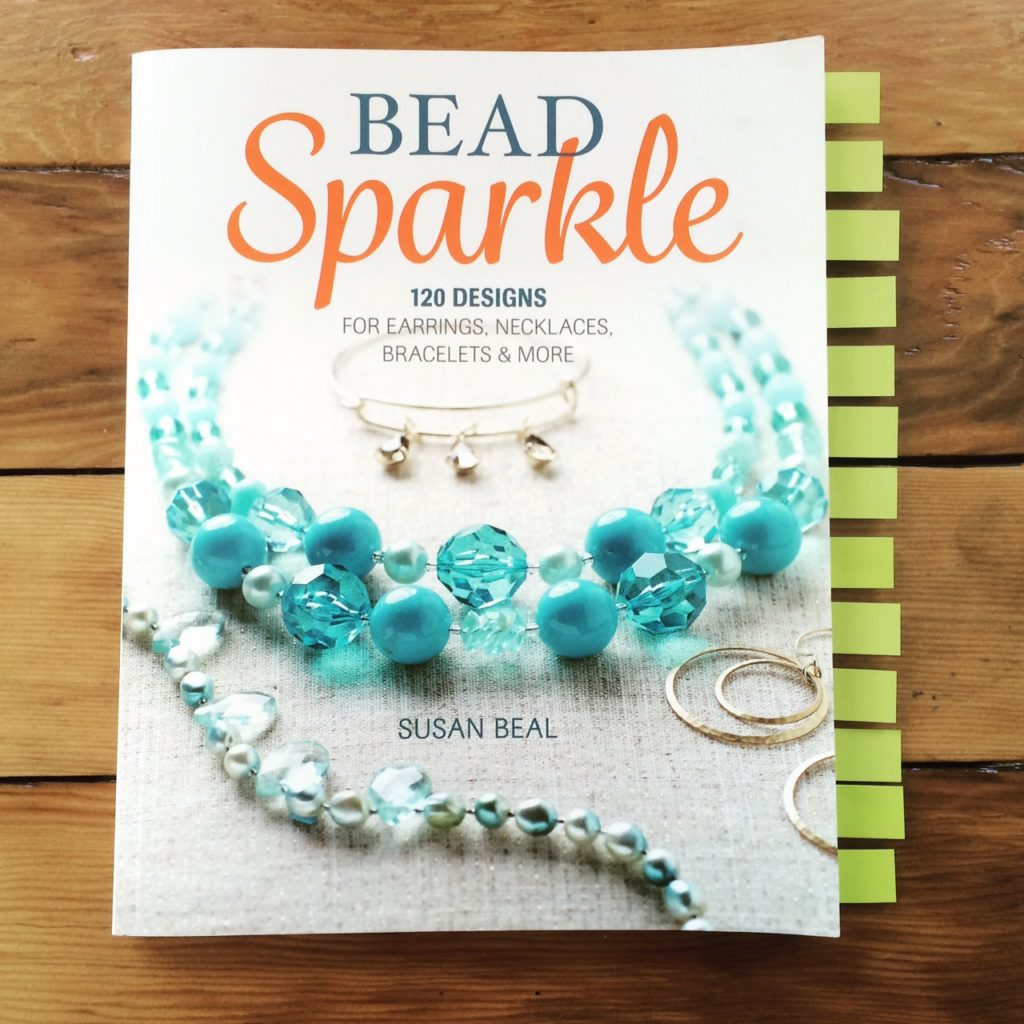 I hope to see you (and your friends, or your kids, or both!) on Sunday!
If you go:
3701 SE Division St., Portland, OR 97202
Sunday, September 25 from 2-5 pm – and it's free!
Save
Save
Save
Save
Save
Save