It's been a busy few months of building our ADU and working on a LOT of non-craft projects, but I'm so excited that I'll be speaking at a lovely event honoring Pendleton Woolen Mills this weekend, and sharing projects from my book in partnership with them, Hand-Stitched Home! If you're local, I hope to see you there!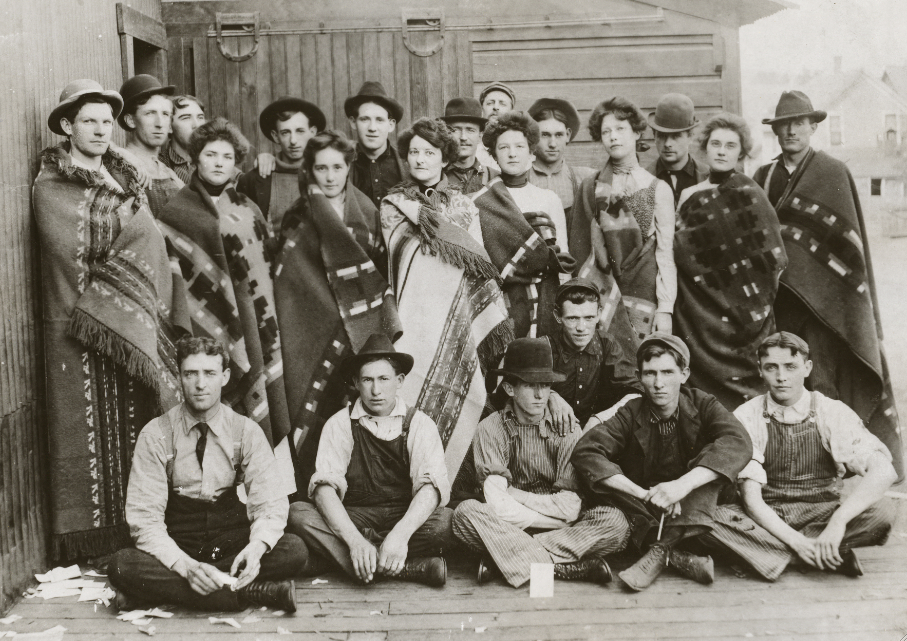 historic images courtesy of Pendleton Woolen Mills
I was invited to speak at Lake Oswego Reads, a wonderful month-long series of book and art events the city puts on each year. This year focuses on the Native American heritage and history of Oregon and the West, and Pendleton is showing a collection of their beautiful Native American Trade Blankets in the library during the festival. Here's my official event description:
Join author Susan Beal to learn the fascinating history of Oregon's own treasure Pendleton Woolen Mills, and get inspired to do your own sewing and quilting with wool with her book in partnership with Pendleton, Hand-Stitched Home! Susan will share a slideshow of beautiful archival photos from the company's century of history; stunning jacquard, solid, and plaid fabrics; and lots of projects from her book, from wool shawls and scarves to quilts and blankets.
The Pendleton Woolen Mill Store is generously offering a gift bag for attendees.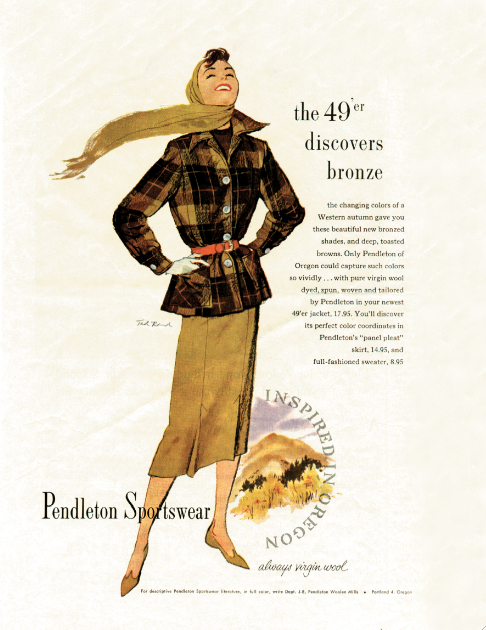 historic images courtesy of Pendleton Woolen Mills
I'll be giving my "Sheep to Shawl" talk on the history of Pendleton, with a slideshow of archival photographs, advertisements, and ephemera from their vast archives – you can see some of these beautiful things as part of the historical timeline in Hand-Stitched Home! But I'm excited to share much more of the richness and detail on Sunday… if you love Pendleton, or fine fabrics, or American history, their story is so captivating.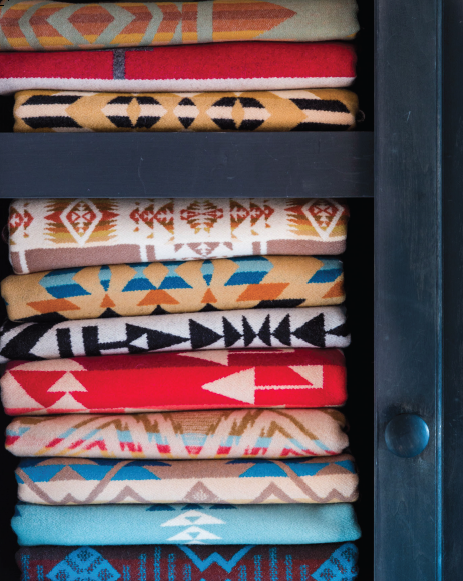 I'll also get to share dozens of their stunning fabrics, from the first Indian trade blanket jacquards to the colorful, crisp plaids the Beach Boys made an iconic part of music history – many still in the line today.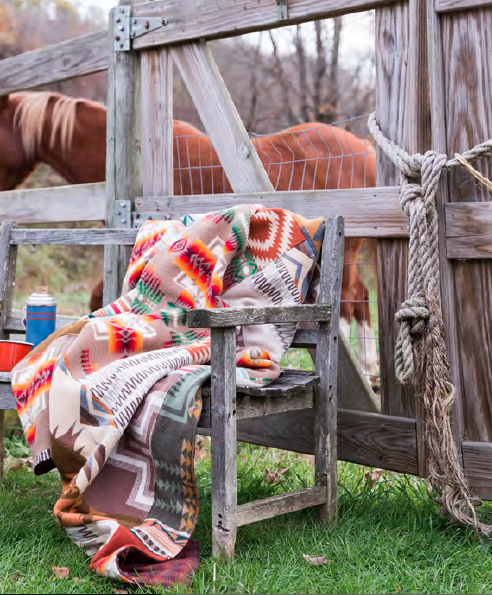 And I'm bringing my favorite book projects from Hand-Stitched Home, too, like my Improvisational Wool Quilts and Picnic Blanket. If you've ever wanted to get any of my books signed, the library will have them for sale!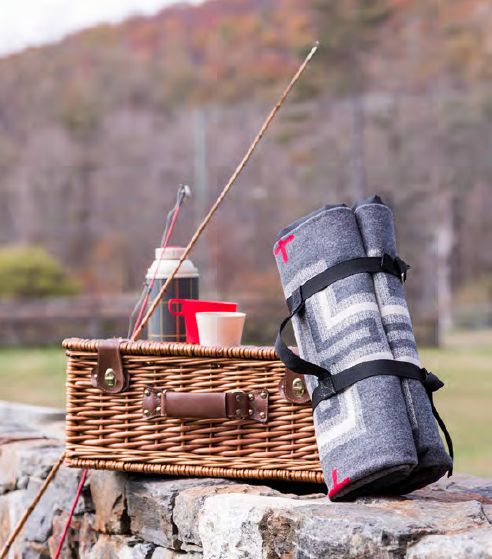 And just as mentioned above, the Pendleton Woolen Mill Store is graciously offering each Sheep to Shawl attendee a gift bag to take home with them. Thank you so much!
I hope to see you there! It's this Sunday, February 7, happening several hours before you'll need to get to your Super Bowl (or Puppy Bowl) Party, in the beautiful Lake Oswego Library (details below).
If you go:
Sheep to Shawl, a history of Pendleton Woolen Mills
Sunday, February 7, 1:30 pm
Lake Oswego Library, 706 4th St., Lake Oswego, Oregon

LakeOswegoReads.org // 503-675-2538