I'm so excited that my amazing Hand-Stitched Home contributors have been sharing some peeks at their beautiful book projects on my blog tour this week, and I thought the Sew Mama Sew Giveaway Day was the perfect time to celebrate!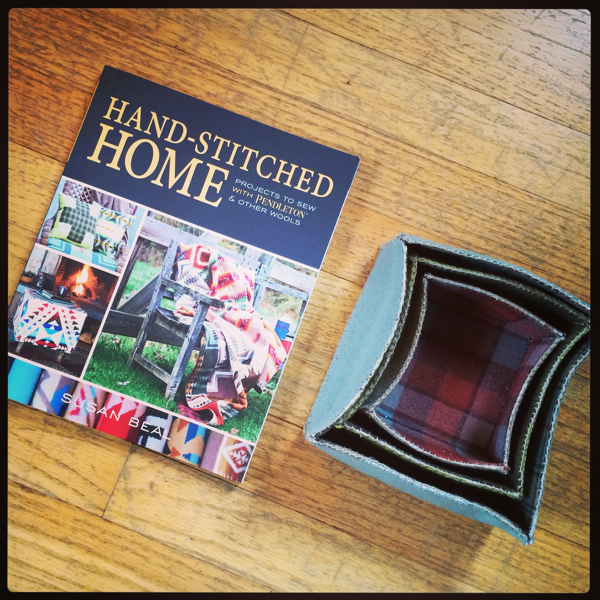 I've just listed signed copies of Hand-Stitched Home in my Etsy shop for the first time, which include a little wool fabric kit to make your first small Nesting Box, and I'm donating $5 to the Oregon Food Bank with each sale. I'd love to give one of these same book + fabric sets away to a Sew Mama Sew reader! Just look through all the project photos I'm sharing today, leave a comment on this post with your favorite or the one you'd like to sew first, and I'll draw a winner December 12 (US addresses only please) & send it right out. On to the pictures!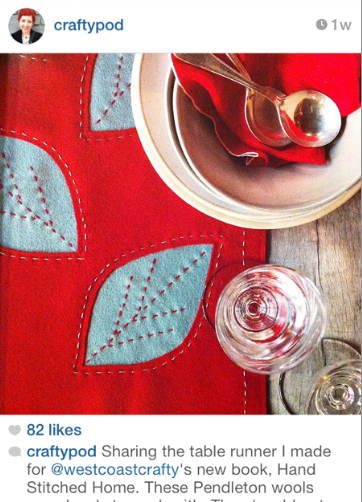 Diane Gilleland made this beautiful table runner & shared it on her Instagram,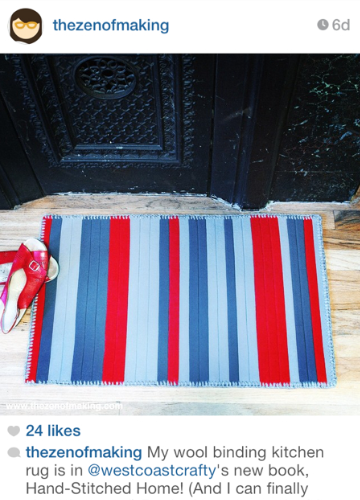 Haley Pierson-Cox sewed this beautiful wool binding kitchen rug and shared lots more about its design process (& is offering a giveaway!) on her blog,
Lupine Swanson, Michelle Freedman, and Meredith Hobbs wrote up their beautiful projects (this stylish shawl, a serape shoulder bag, and a modern embroidered tote) on the Modern Domestic blog,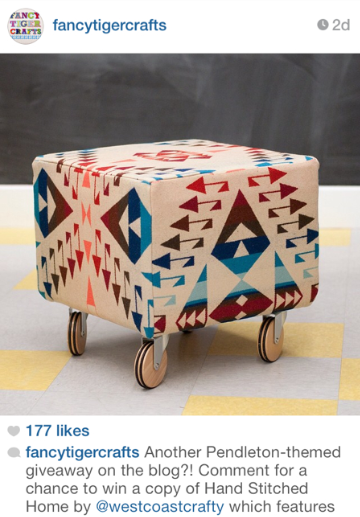 Amber Corcoran posted some gorgeous new photos of her jacquard ottoman (and a giveaway!) on the Fancy Tiger Crafts blog,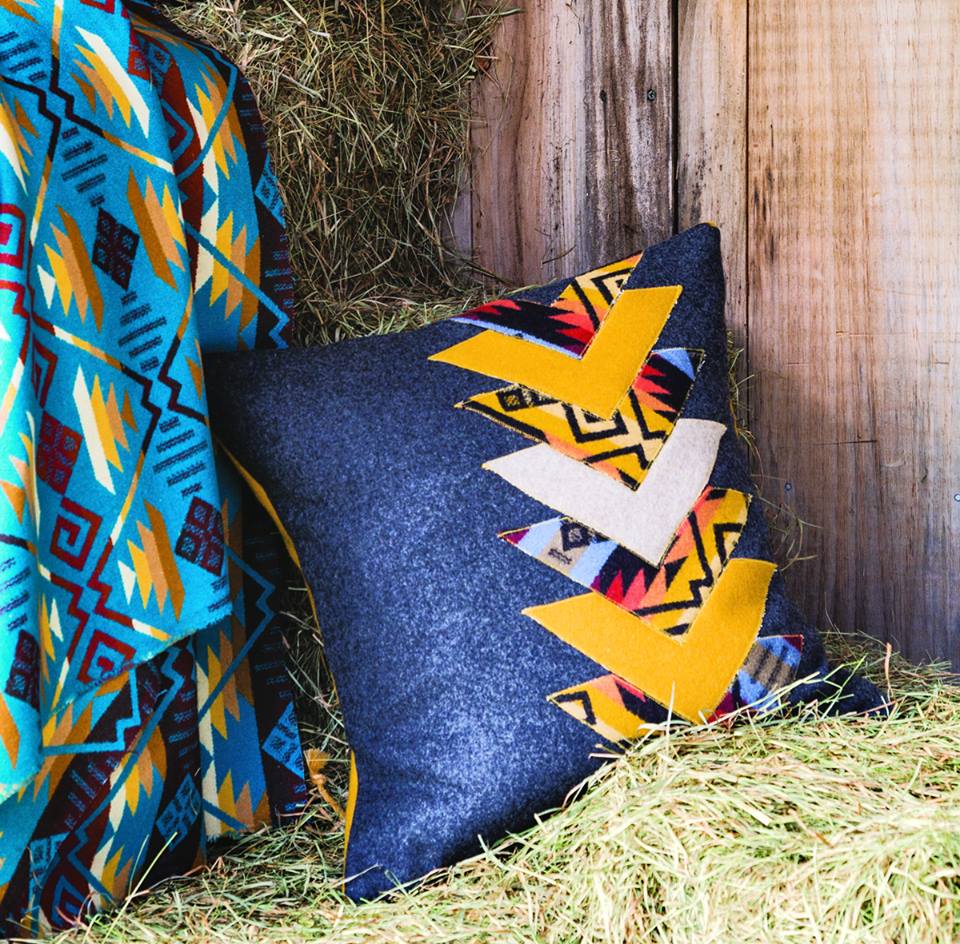 Anna Joyce shared a bit more about her beautiful chevron pillow on her Facebook page (+ a giveaway!),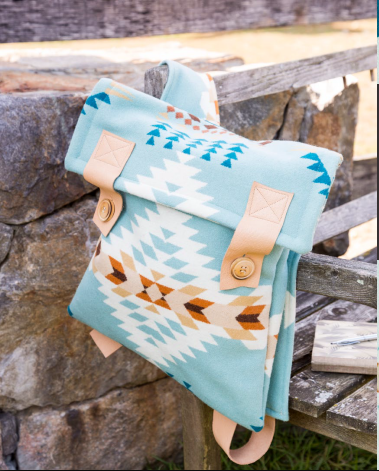 Heather Mann made a video about the book and her darling jacquard backpack,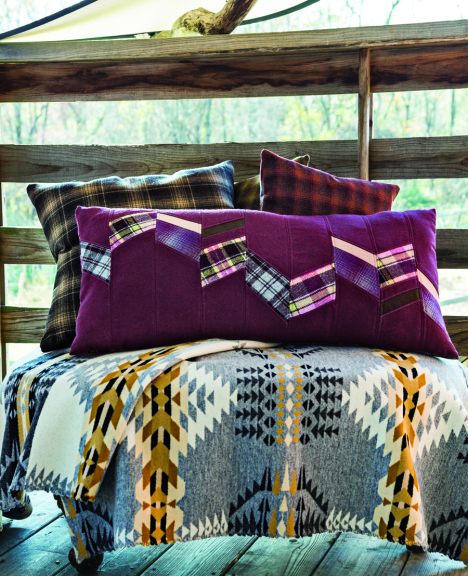 and Sandie Holtman shared lots more about her design process and fabrics for her lovely improvisational chevron bolster on her blog.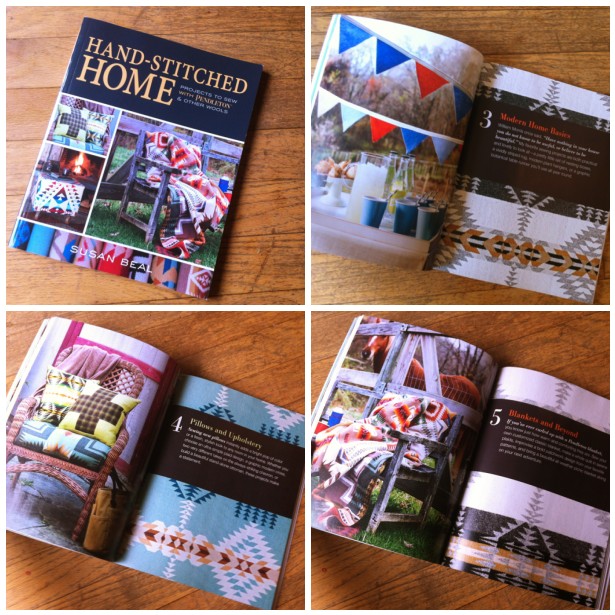 Here are a few more book projects I just love… I made these party pennants, modern cross pillow, and improvisational wool quilt. All three are favorites in my house (the quilt is on our bed, perfect for this cold weather) and it makes me so happy to see them every day.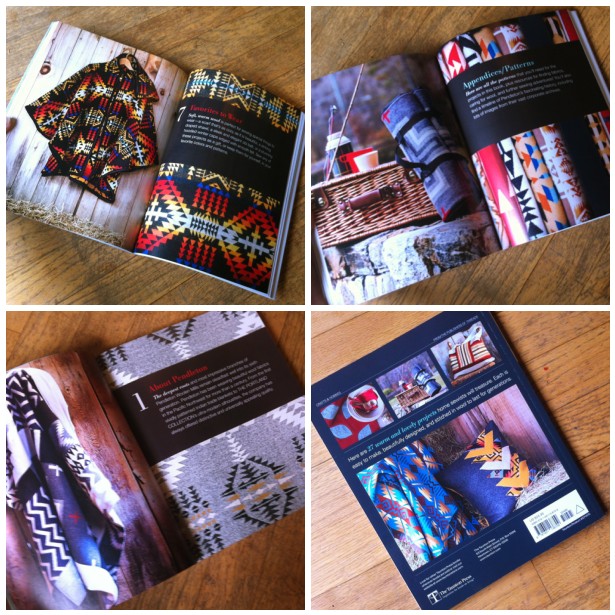 And (my version of) Alexia Abegg's beautiful winter cape, Stacy Spaulding's picnic blanket, and my memorial quilt for my dad are all on display at the Pendleton Woolen Mill Store! Go pick up some gorgeous fabric (or dig for treasure in the $5/pound bins) and check them out in person.
Please leave a comment with your favorite project from the book you'd like to make by December 12 and I'll pick a winner then! (And if you don't happen to win, you can send your secret Santa a link to the book in my Etsy shop.) Thanks so much to my wonderful contributors and everyone who's had kind words for my book. Happy sewing!!!