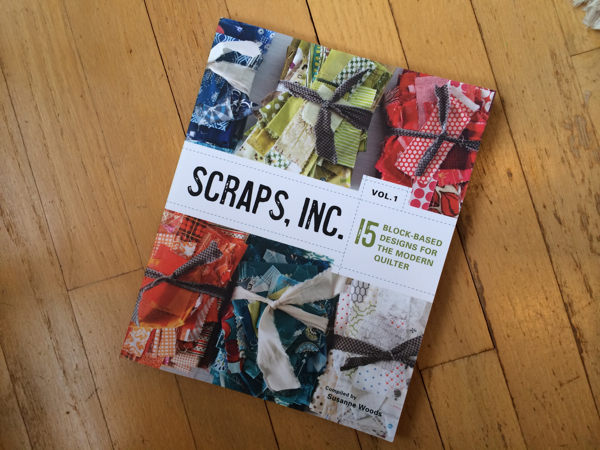 I'm thrilled to share my Harvest Gold Charm Bracelet quilt from Susanne Woods' lovely new compilation book, Scraps, Inc., today! Susanne asked fifteen of us to each contribute an original quilt design that uses scraps, and I love the finished book. It's beautifully designed and organized, and the quilt patterns are gorgeously varied – HSTs, curves, flying geese, paper piecing, stars, improvisational patchwork, chevrons, and my favorite, log cabin. Quilting superstars Alex Ledgerwood, Allison Harris, Amy Ellis, Amy Friend, Amy Smart, April Rosenthal, Beth Vassalo, Camille Roskelley, Faith Jones, Jeni Baker, Kati Spencer, Lee Heinrich, Melissa Lunden, and Sherri McConnell also contributed, so I was excited to be in such good company!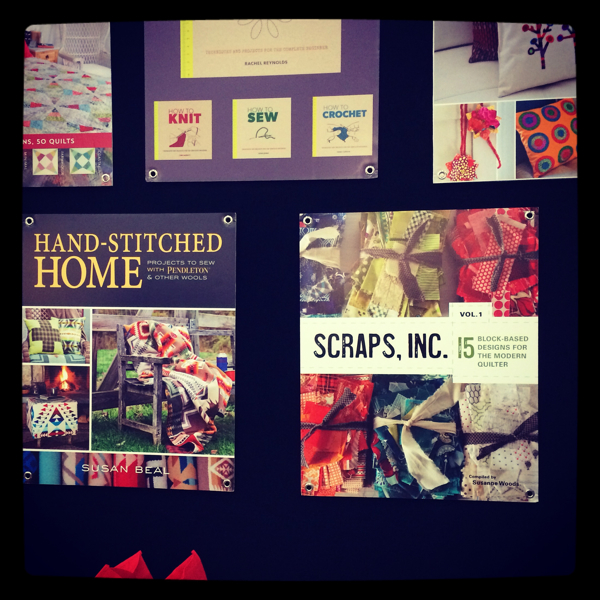 One of my favorite moments at Quilt Market was our Scraps, Inc. book signing in the Lucky Spool/Taunton booth. Taunton published my new book, Hand-Stitched Home, and Lucky Spool has partnered with them and shared the (gorgeous) booth, so it was really cool to see the beautiful book covers, and books, together!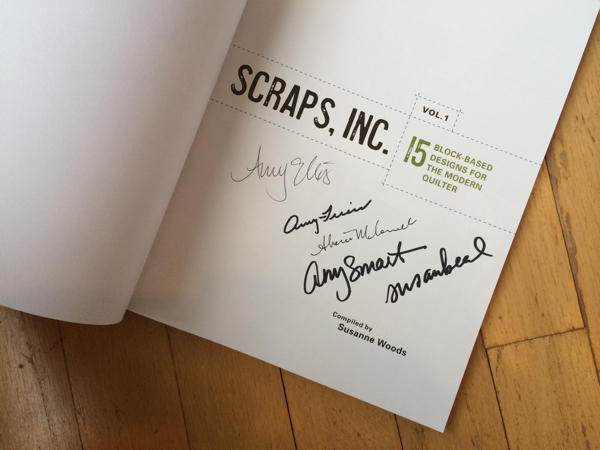 I had just done my Hand-Stitched Home signing a half-hour before, and meeting some of the other contributors (five of us were there, a third of the book's designers, including all three of the Amys!) to get our first look at the book and celebrate it a little bit was so much fun. Amy Ellis, Amy Friend, Sherri McConnell, Amy Smart, and I set up a little assembly line and signed away, passing each book down to the next person as we went. The last five copies we signed were for us to keep, and that was such a great feeling!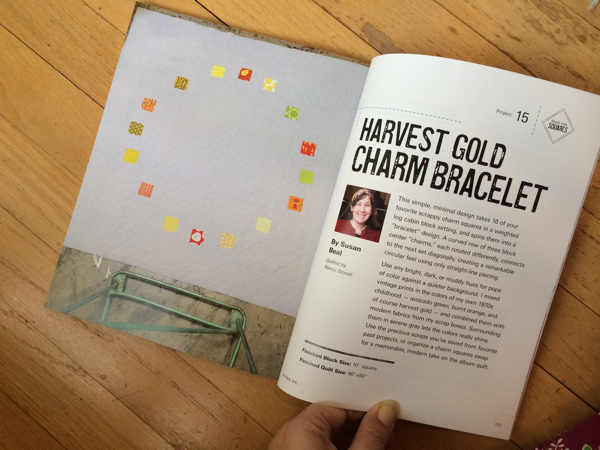 My quilt is the last one in the book, Harvest Gold Charm Bracelet, and it's one of my favorites I've made. It uses only 16 charm squares of your favorite fabrics, placing them as the centers of oversized weighted log cabin blocks, and spins the blocks around the perimeter of the quilt for a circular, "charm bracelet" feel. I originally made this quilt for my daughter, Pearl, who loves rainbows, using Lizzy House's Pearl Bracelet charms in color order. (Nancy Stovall quilted both these quilts and I LOVE her work!)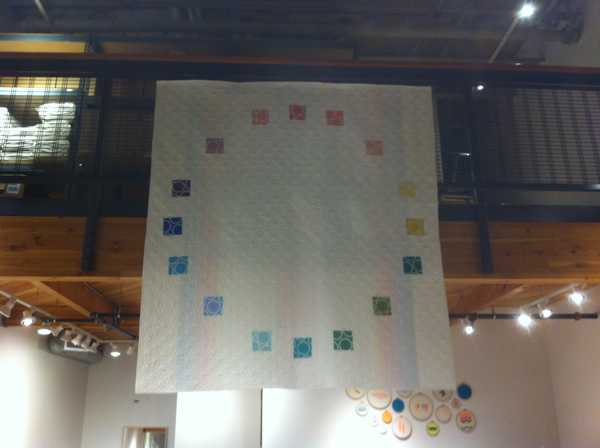 For this version, I was excited to reinterpret the same "charm bracelet" design in what I think of as 1970s appliance colors – avocado green, burnt orange, and of course harvest gold, which inspired the new name, against serene gray (Michael Miller's Fog). Here's another look at the scrap charms I chose – arranging and rearranging them into the circle they'd eventually live in was really fun.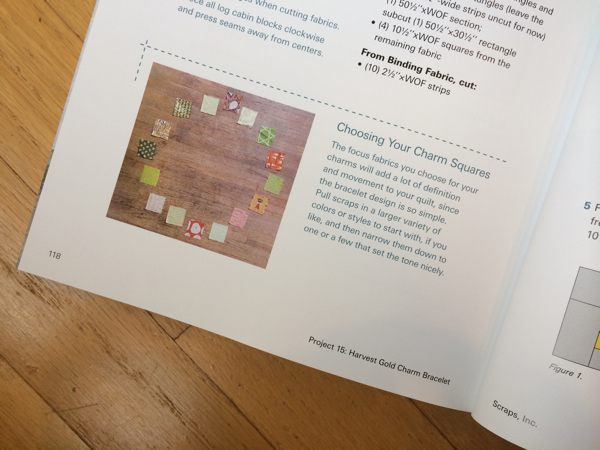 And of course, I had to include my favorite Tammis Keefe cats fabric – the charm squares are perfect for fussy cutting and spotlighting designs you especially love.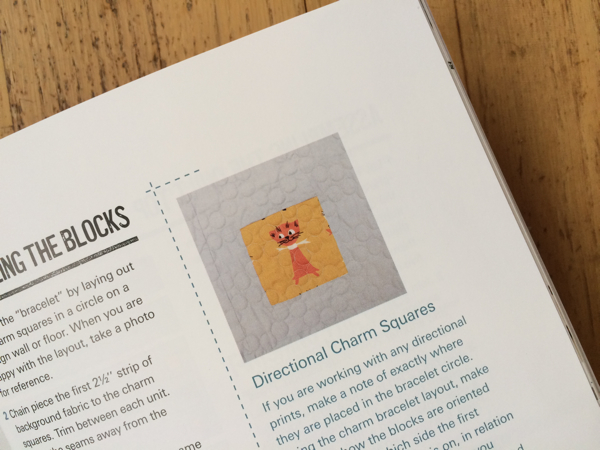 Scraps, Inc. is on sale now, and Lucky Spool is offering a special discount – 30% off! Use the code SCRAPS30 to get this discount, good through Dec. 1. Yay! Happy sewing!