I'm really excited about my Powell's Books event this Sunday afternoon, October 13 – if you're in Portland, I'd love to see you there! It starts at 4:00 in the Pearl Room upstairs. I'll have all the book projects to show and will be excited to share lots more details about four of my favorites, one from each season, along with plenty of sewing and design inspiration.
A sneak peek at one of the ones I'll be specially highlighting… the New Year's Calendar! I have always loved vintage tea towel calendars, especially from my family's birth years, and it was so fun to make special ones for each of my kids, framed with favorite fabric prints.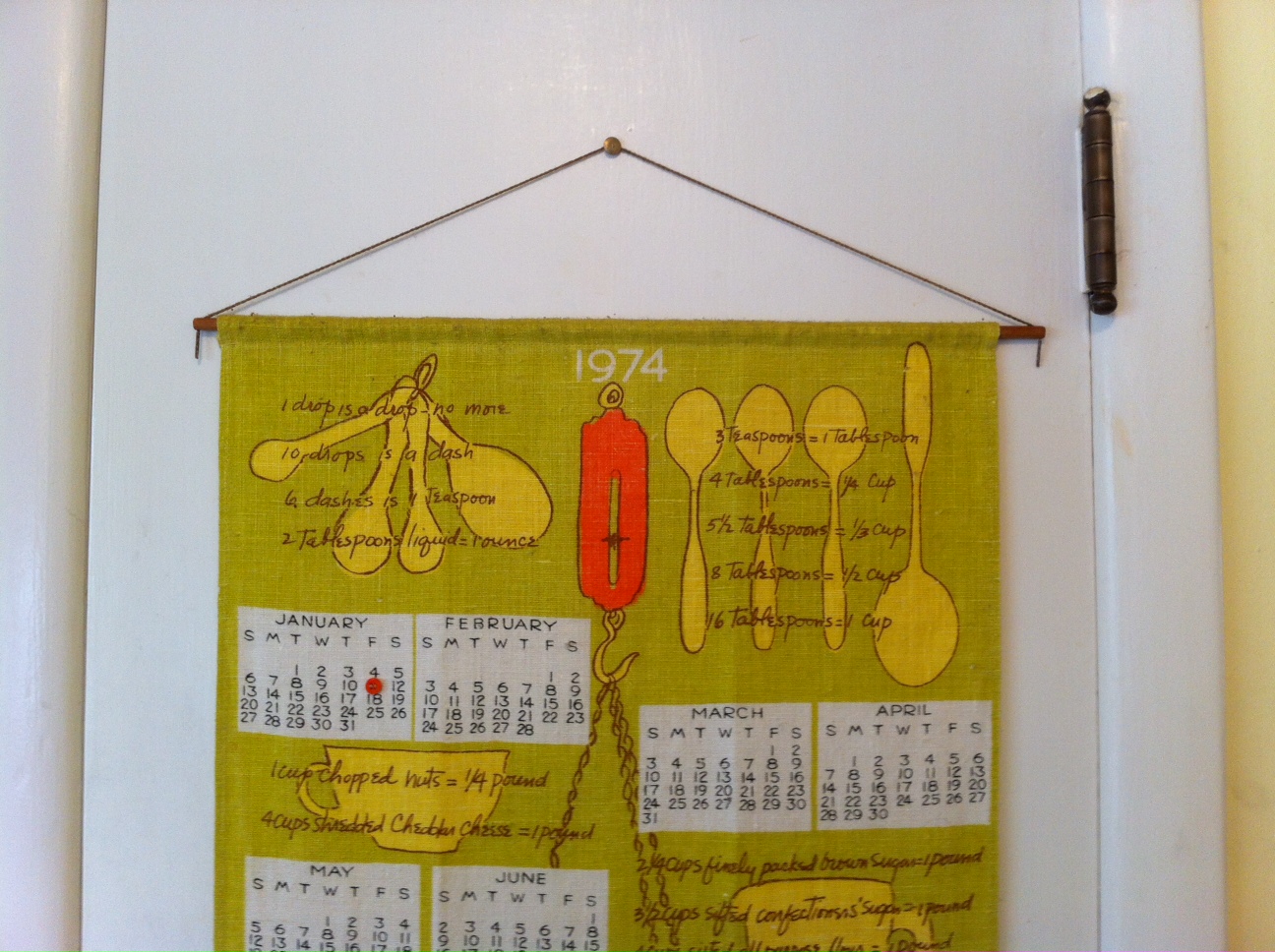 This project inspired the whole concept of the book – sewing all year round, for lots of different special occasions and gifts. I was so lucky to work with Amy Peppler Adams of Penny Candy Handmade, who designed this beautiful 2014 calendar fabric for me to sew a new version of my project – two years before the dates were right. I've ordered more of her Spoonflower fabric so one lucky winner will go home with a kit to make their own calendar, paired with Pearl Bracelet this time!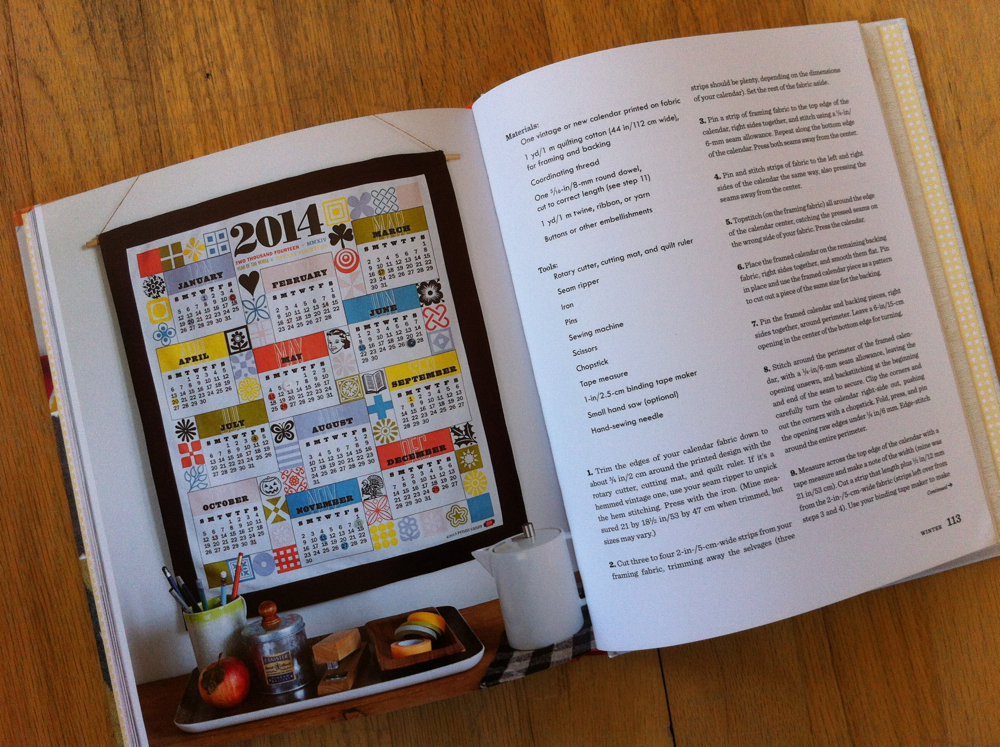 (Speaking of Spoonflower, they are giving away a copy of my book + one of Amy's calendars this week so be sure to enter on their blog!) Thank you, Spoonflower!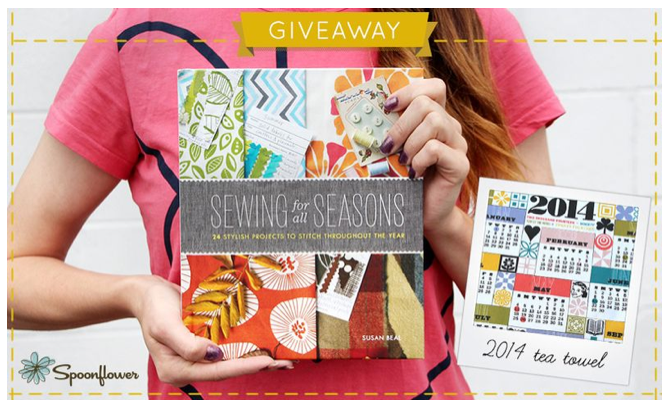 Back to the reading… we'll also have refreshments, more prizes, and a Q&A for any sewing or book questions you might have. We'll give away a coffee-cup cozy kit to go with every book, and I made a bonus free crafty gift for everyone who comes to the reading! Since the release date was pushed back, this is a nice chance to see the book before it will be available most other places… thank you so much to Powell's for their wonderful support, and inviting me to do an event. I love the store so much.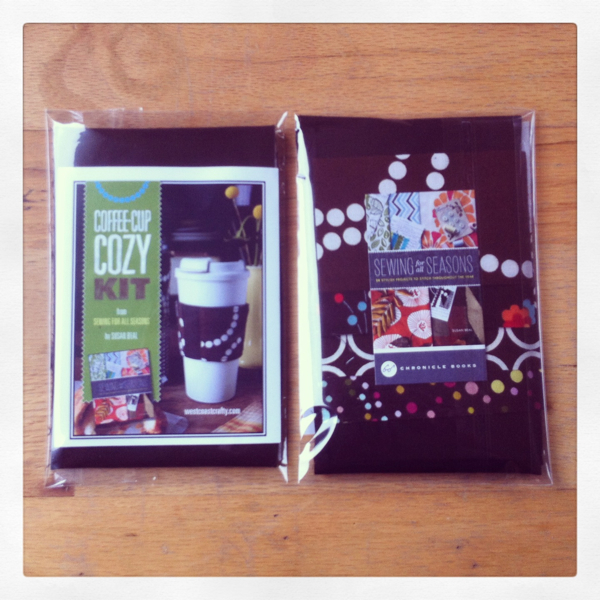 Hope to see you there!
Sewing for all Seasons event at Powell's City of Books
1005 W. Burnside St, Portland, Oregon – Pearl Room
Sunday, October 13 from 4:00-5:30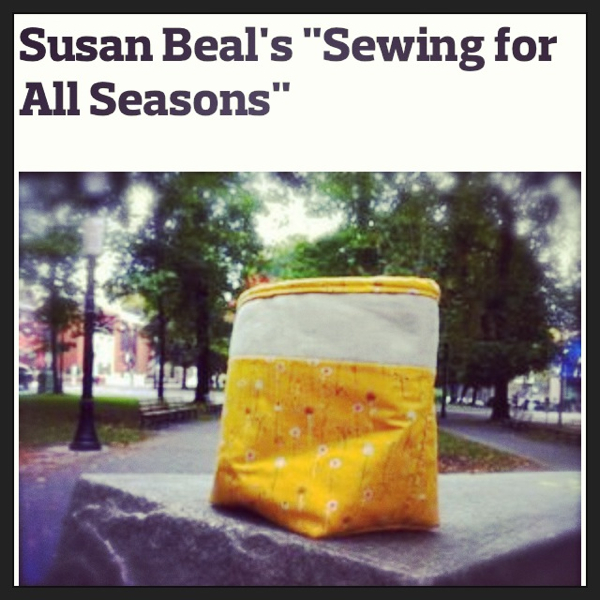 Update: Thank you so much to my friend Mims of PMQG for writing this great post about my book and the Powell's event over at the Oregonian knitting blog today! It was so exciting to see her Heather Ross fabric version of the Nesting Canisters from the Spring chapter – the first project I've seen someone make from Sewing for all Seasons. Hooray!