Yesterday was supposed to be the official book release day for Sewing for all Seasons, but due to some unexpected congestion and delays in the ports, the publication date has actually been pushed to October 15 – a two-week wait to ensure books are actually on shelves and in warehouses (and hopefully, mailboxes!). It was a little strange, after thinking of October 1 as The Day for the last few months, to end up with a regular Tuesday instead, but I'm very excited for the 15th. And Michelle was nice enough to bring me a celebratory coffee from Stumptown anyway!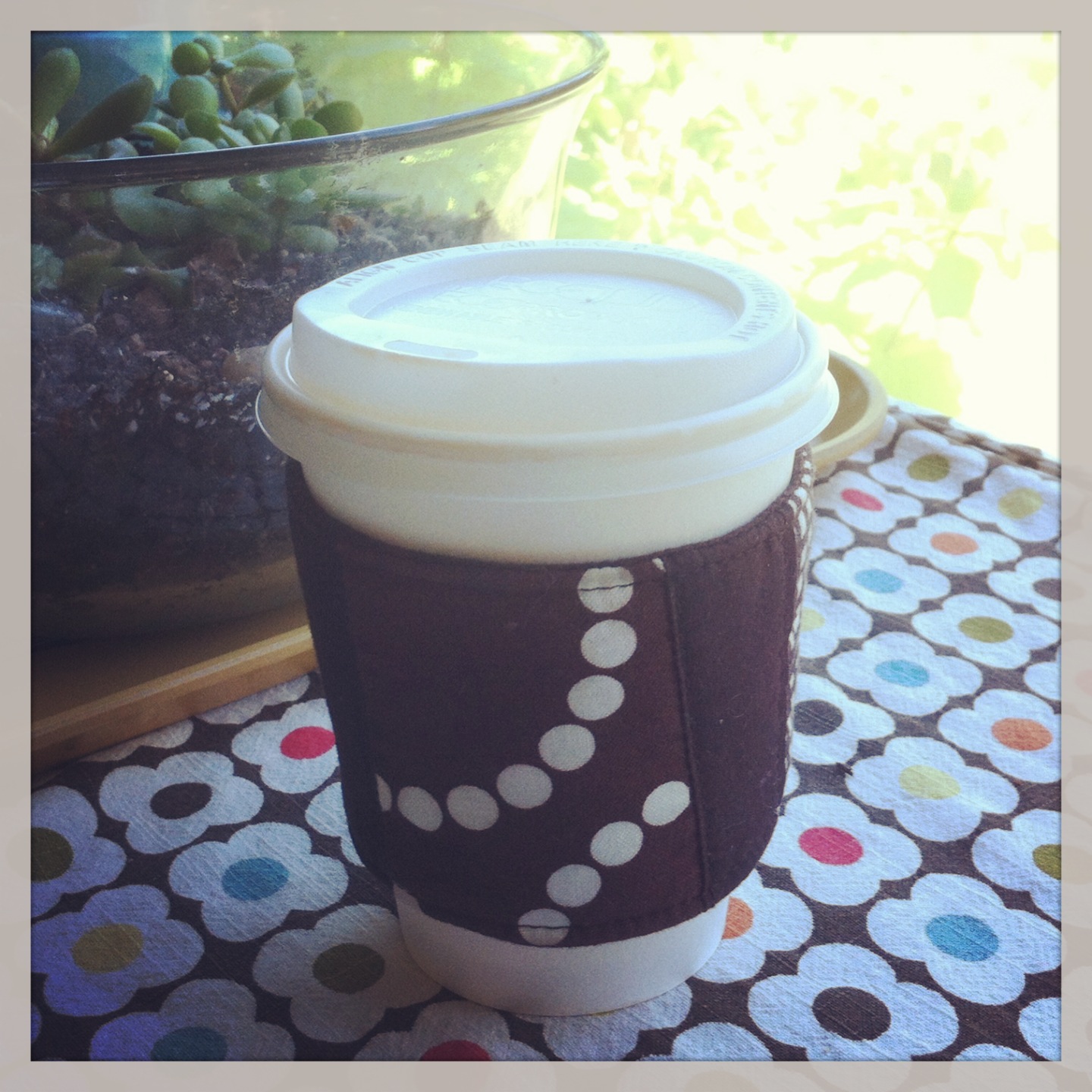 Meanwhile, Modern Domestic still has copies of my book, paired with free coffee-cup cozy kits, for sale at the shop. You can buy one over the phone or stop in. The book party was so nice – thank you so, so much to everyone who came by and looked through the book and liked the projects. I want to get back over there and take some more photos in the daylight to post more about it… by the time I took any pictures of my quilts, it was dark out, and they're not as clear as I'd like.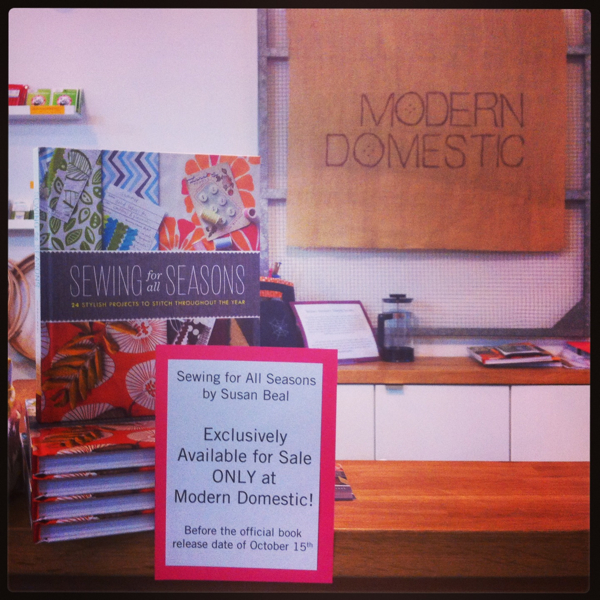 I'm planning some fun giveaways once the book is officially out, and so are some friends, so I'll post about that soon too! Speaking of giveaways, the one for Christina's lovely book First Steps to Free-Motion Quilting is still going, and here are the winners for the Coats and Clark sewing set, and the Creativebug clothespin dolls kit! A note on how I picked winners: my blog doesn't have automatically numbered comments right now so doing a random generated number-winner has been a little tedious – counting down and then double-checking. So I turned to Pearl and asked her to choose her favorites.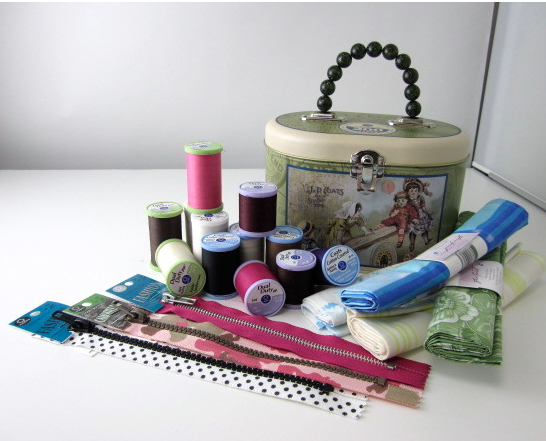 For the Coats sewing tin, I read her each of the types of things people said that they liked to sew (which was so fun to hear about – skirts, stuffed animals, pillows, baby blankets, and zip bags, among lots of other good projects!). No surprise, she picked skirts as her favorite. Then I read each comment about skirts to her one by one, and she liked Cat's philosophy that you always look great in a cute skirt!
That skirt is sooooo cute! I would have to say, I agree with you, the simple skirt is the easiest sewing project ever. Zippers don't even get me down anymore, in fact, I prefer them to working with elastic waistbands. Easy and you always look put together if you've got on a cute skirt!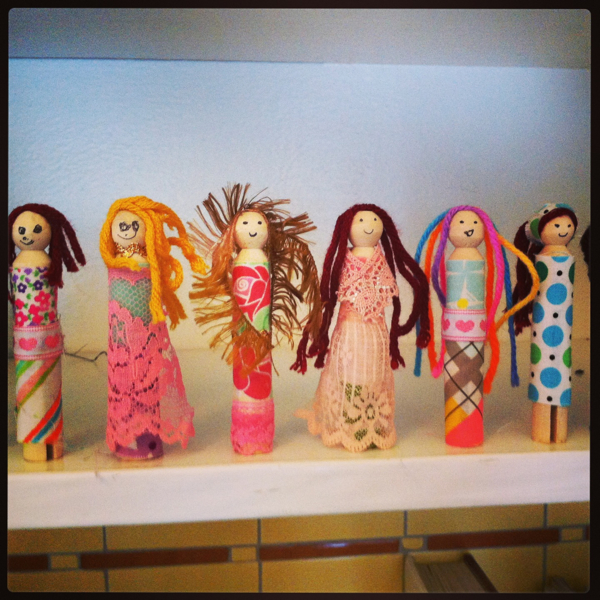 And for the Creativebug clothespin dolls kit, I read her all the blog and Instagram comments about people's favorite projects for kids, and she loved Patrice's the most – we will definitely be doing some box crafts this winter. The Childcraft box train we made together a year ago was a huge hit, but the thought of a homemade rocket and time machine… wow!
What a fun project! Thank you for the chance to win!
When I was a child, my dad would bring home huge cardboard boxes for us kids to get creative with. He'd find them behind furniture and appliance stores. With markers, crayons and scissors we made train cars with the smaller boxes, airplanes with the refrigerator boxes, rockets, time machines, little stores, and even a library. Too fun!
Thank you to everyone who entered these giveaways and to Coats and Clark and Creativebug for thinking of me!