I leave for Austin tomorrow and I'm so excited for Quiltcon! I am doing two special events at the show and would love to see you at either (or both!) of them.

On Thursday, I'm teaching a free sewing demo – making your own sashiko-style hand-stitched Pin-teresting Pincushions, with Denyse Schmidt Modern Solids and Coats & Clark Bold Hand thread. It's from 2:30-3 pm, the pattern is provided, and you can use the fabric and hand-quilting thread in your Quiltcon goody bag to whip up your own pincushion!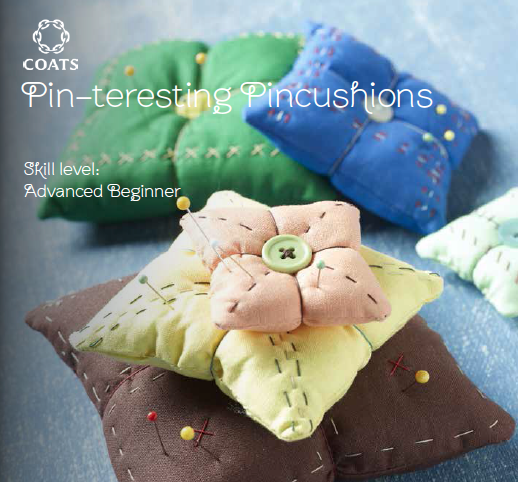 And on Sunday, I am giving a lecture on Modern Quilt Documentation from 11-11:45 am in Ballroom B! I am so excited about this project. I'm volunteering both with the Oregon Quilt Project, and as the Modern Quilt Guild historian, and I'm passionate about preserving and celebrating our modern quilts' stories – they are such a unique and lovely part of the venerable quilting tradition. I'll cover why documenting our quilts is so important – including labeling, photography, and planning and hosting a documentation with your guild – and spotlight six amazing quilts.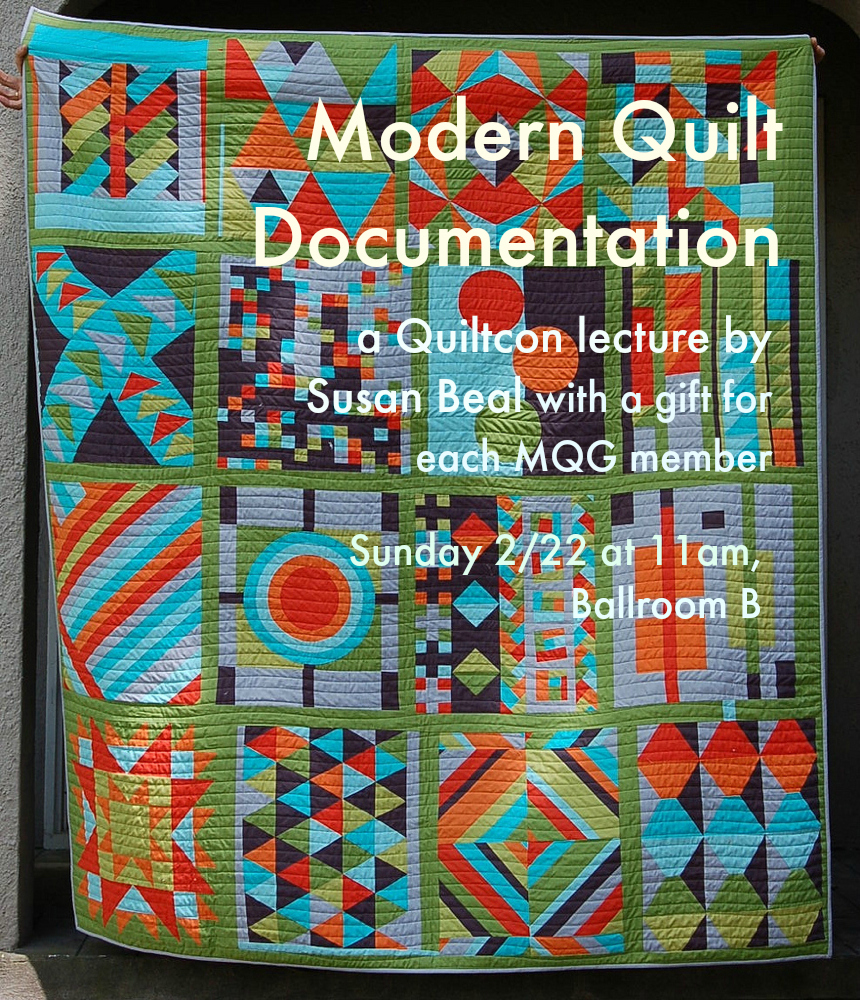 I'm also thrilled to be able to give each MQG member who comes to my Modern Quilt Documentation lecture a very special gift – sneak preview coming on my Instagram tomorrow! Please say hello if you're able to come by, I'd love to meet you. See you in Austin!